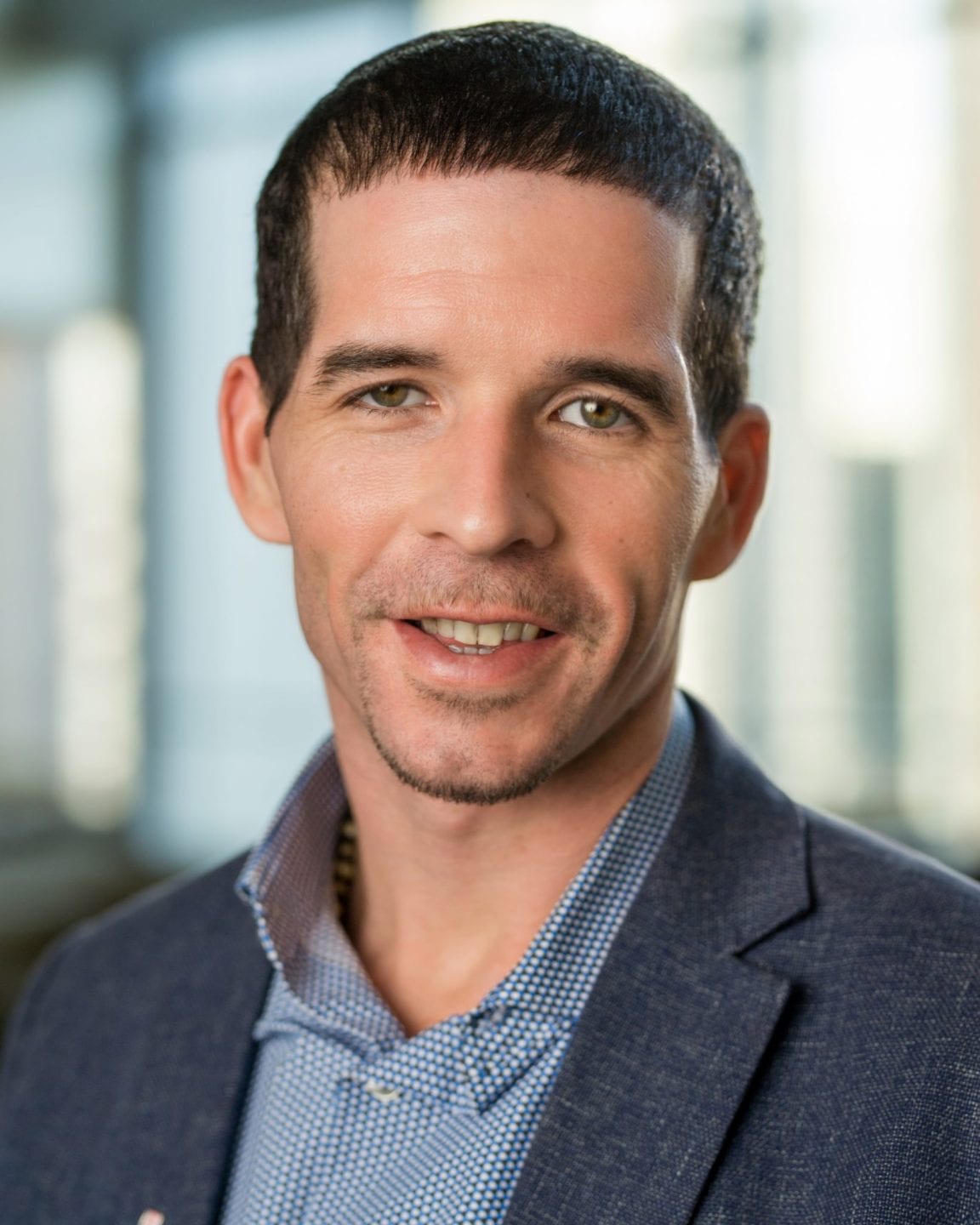 I still feel a sense of amazement when I look at where I am today.
by Seán Dalpiaz, #LwC2018
October 1, 2018
I am the Vice President of Real Estate and Facilities for Covenant House-New York.  We provide housing and other services to homeless and runaway youth. We are in an era of expansion right now, and I'm responsible for finding properties, negotiating leases, overseeing the contractors doing the gut renovations, and working with architects and designers to create spaces to meet our program requirements and specifications. Right now we're expanding four sites in the Bronx and we have another large construction project going on in midtown Manhattan where we're building a new eleven-story building.
Our model is from short-term crisis shelter, to transitional housing, to permanent housing and independent living—from homeless to hopeful.  Covenant House has 31 sites in six countries, and the site in New York City is the largest. We get kids from all over the world. They come to the city to start a new life, and they're often in crisis.  If you walk up to our door and you need a place to sleep and if we have a bed, you're in the bed in an hour.   Our main shelter for runaway youth is a one-stop shop.  It has a federally qualified health center on site that's open to the entire Hell's Kitchen/Hudson Yards community, a fully staffed intake department, a wellness center with mental health professionals, and a legal department staffed by lawyers where legal advice is free.  We have another department called CovWorks where we have Department of Education teachers on site so kids can get their high school equivalency diplomas as well as other vocational training opportunities.  I really believe in what we're trying to create here at CHNY.
I still feel a sense of amazement when I look at where I am today.  I spent almost a decade in state prison and came home in 2010.  At that time, the only job I could find was as a maintenance man for SCO Family of Services, a foster care agency.  I started learning about the foster care-to-prison pipeline and saw that just like in the criminal justice system, the most impacted kids are African American and Latino.  I began to move up the ranks of the organization and eventually was appointed Program Director.  Based on the work I was doing at SCO Family of Services, I was offered an amazing opportunity to join the CHNY Executive Team.  So I went from maintenance man to an executive position with an international nonprofit organization, helping find housing for hundreds of kids in New York City.
I attribute my success to the educational opportunities I was afforded.  I've have always had an aptitude for academics and had some college exposure before I went away.  When I was incarcerated in a maximum security prison, I knew I had to do something, and my first thought was to figure out how to get back into school.  I received my Associates Degree in prison through Ohio University's independent distance learning program.  When I came home, I finished my BA at Queens College and got my Masters in Public Administration afterwards.  Today, I'm using my education and skills to improve the life prospects of our most marginalized children and youth.
The Leading with Conviction training is excellent, and the coaching I received from David was pivotal in helping me make a smooth transition into my new position at Covenant House.