We amplify the power of people who have been directly impacted by the criminal legal system to self-organize and empower their communities to dismantle racist and oppressive systems in their communities to build a just U.S.
JustLeadershipUSA was founded on the principle that the people closest to the problem are the people closest to the solution, but furthest from resources and power. For JLUSA, "the people" are the over 70 million who have been through this country's criminal legal system. For many decades, the United States has been on an incarceration binge. Motivated by fear, racism, and raw political ambition, localities, states, and the federal government have enacted laws and policies that caused the imprisoned population to balloon—policies like mandatory sentencing laws, three strikes laws, stop and frisk policing, and the abolition of parole.
We understand that the criminal legal system is part of a much larger system of oppression that disproportionately plagues Black, Brown, and poor communities. The carceral system is in fact a dumping ground for the country's other failed systems. It contains strong remnants of slavery. We are committed to disrupting a carceral system that, like slavery, is based on the subjugation of those under its control.
JLUSA was founded in 2014 by Glenn Martin, a New York native and nationally recognized leader and reform advocate who spent six years in New York State prisons. JLUSA's founding premise was to empower leaders by investing in them with transformative leadership training, giving them the resources and support they needed to be in key leadership roles in the nationwide effort to decarcerate the United States and reimagine how the criminal legal system is utilized. 
DeAnna Hoskins assumed the helm as President and CEO of JustLeadershipUSA, in 2018. Ms. Hoskins, who hails from Cincinnati, Ohio, is a nationally recognized Leader and member of the 2016 Leading with Conviction cohort. She is herself a previously incarcerated individual who received a pardon from Governor Ted Strickland. With a strong background in the field of policy, reintegration, and advocacy, she was the first formerly incarcerated individual to served as Senior Policy Advisor Over Corrections and Reentry with the Department of Justice and as the Interim Deputy Director of the Federal Reentry Interagency Council during the Obama Administration before joining the staff of JLUSA.
Under DeAnna Hoskins' leadership, JLUSA has transitioned from a start-up non-profit to a well-established organization and leader in the movement to decarcerate the United States. During 2020, JLUSA's staff and board underwent an intensive strategic planning process. The organization remained committed to its founding principle: educating, elevating, and empowering people who have traditionally been excluded from power so they can be active change agents in dismantling the systemic racism and oppression that continues to marginalize them and their communities. DeAnna Hoskins explained: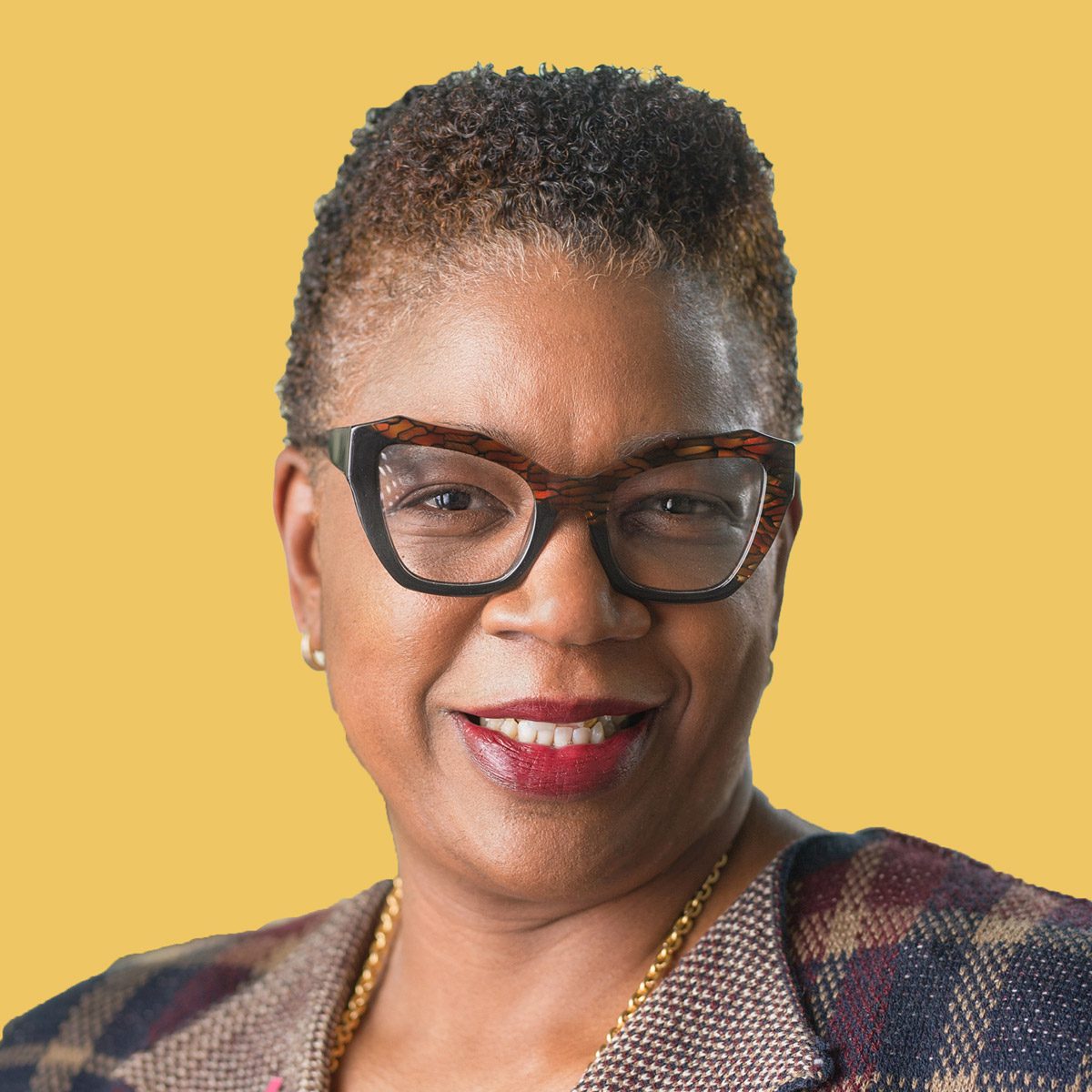 "Those who are directly impacted are closest to the problem and closest to the solution, but as our rallying cry reminds us, we have been farthest from resources and power. JustLeadershipUSA's mission is to bring those resources and tools to leaders in the most marginalized and impacted communities and empower them to become the change agents they are meant to be. We pledge to be a national platform and go-to resource for people directly impacted by systemic oppression. By supporting and developing the next and future generations of leaders from the marginalized and oppressed communities and empowering them with the skills and tools they need to build strong and thriving communities, we will continue to build the nationwide network of movement leaders necessary to get the job done."
---
DeAnna Hoskins
President / CEO, JustLeadershipUSA
In its first five years JLUSA also supported the building of a number of grassroot campaigns. These campaigns became our pilot projects to demonstrate that when those most impacted rise into leadership and demand change, change happens. JLUSA built the foundation of successful movements to close jails in Philadelphia (#CLOSEthecreek), Milwaukee (#CLOSEmsdf) and Los Angeles (JusticeLA), and New York (#CLOSErikers). We launched into the national spotlight with a major focus on our multi-complex state and local approach to close the infamous Rikers Island jail complex in New York City. Many efforts to close Rikers had failed in the past. JLUSA's campaign achieved its goal because leaders directly impacted by the jail's horrific conditions demanded its closure and the city's divestment in punishment and investment in building healthy, thriving communities. 
To be a national platform—a go-to resource—for people directly impacted by systemic racism and oppression to use as they hone and grow leadership skills needed to effect policy reforms that dismantle systemic oppression and build thriving, sustainable, and healthy communities. 
By providing training, resources, and access to a growing network of activists and advocates, JustLeadershipUSA is playing a vital, singular, and significant role in the nationwide movement to decarcerate the U.S.  
Shirley Chisholm, the first Black woman elected to the United States Congress and once a presidential candidate famously said, "If they don't give you a seat at the table, bring a folding chair." JLUSA is the proverbial folding chair.  By serving as a national connector and resource for the currently and formerly incarcerated, their family members, and members of communities that have experienced the trauma and crippling consequences of a racist and out-of-control criminal legal system, we are building a robust base of people to be in the forefront of transformational change.
 By serving as a national training platform and go-to resource, we are supporting and developing the next and future generations of leaders from the most marginalized and oppressed communities and empowering them with the skills and tools they need to be the change agents they are meant to be. 
Our strategy for achieving the fundamental changes we seek is to "think globally and act locally." The future we seek is one in which hundreds, thousands, millions of voices who are directly impacted by the criminal legal system realize their power to bring transformational change to their communities.
JLUSA believes that the U.S.'s most challenging barrier to expansive, systemic criminal and juvenile justice reform is the exclusion of those who have been directly impacted by our failed criminal justice policies from positions of leadership. Social justice policy advocacy is always challenging as the forces aligned in opposition are often better resourced. In the field of criminal justice reform, stigma and racism create additional hurdles for formerly incarcerated people to play a true leadership role. We are about supporting and empowering people so they can build local power within their own communities.
Dismantling the criminal legal system while reimagining social systems based on dignity, fairness, and equity requires an intersectional approach. JLUSA recognizes the interconnectedness of existing economic, social, and political customs, policies, practices, and laws that prevent so many people in this country from thriving. Criminal justice reform will not be achievable unless impacted communities have access to equitable educational and employment opportunities, decent and secure housing, excellent healthcare, and the civil rights, liberties, and freedoms to simply be. Building the political power needed to challenge and reform longstanding oppressive policies and practices requires effective leadership, coalition building, and access to organizing resources.