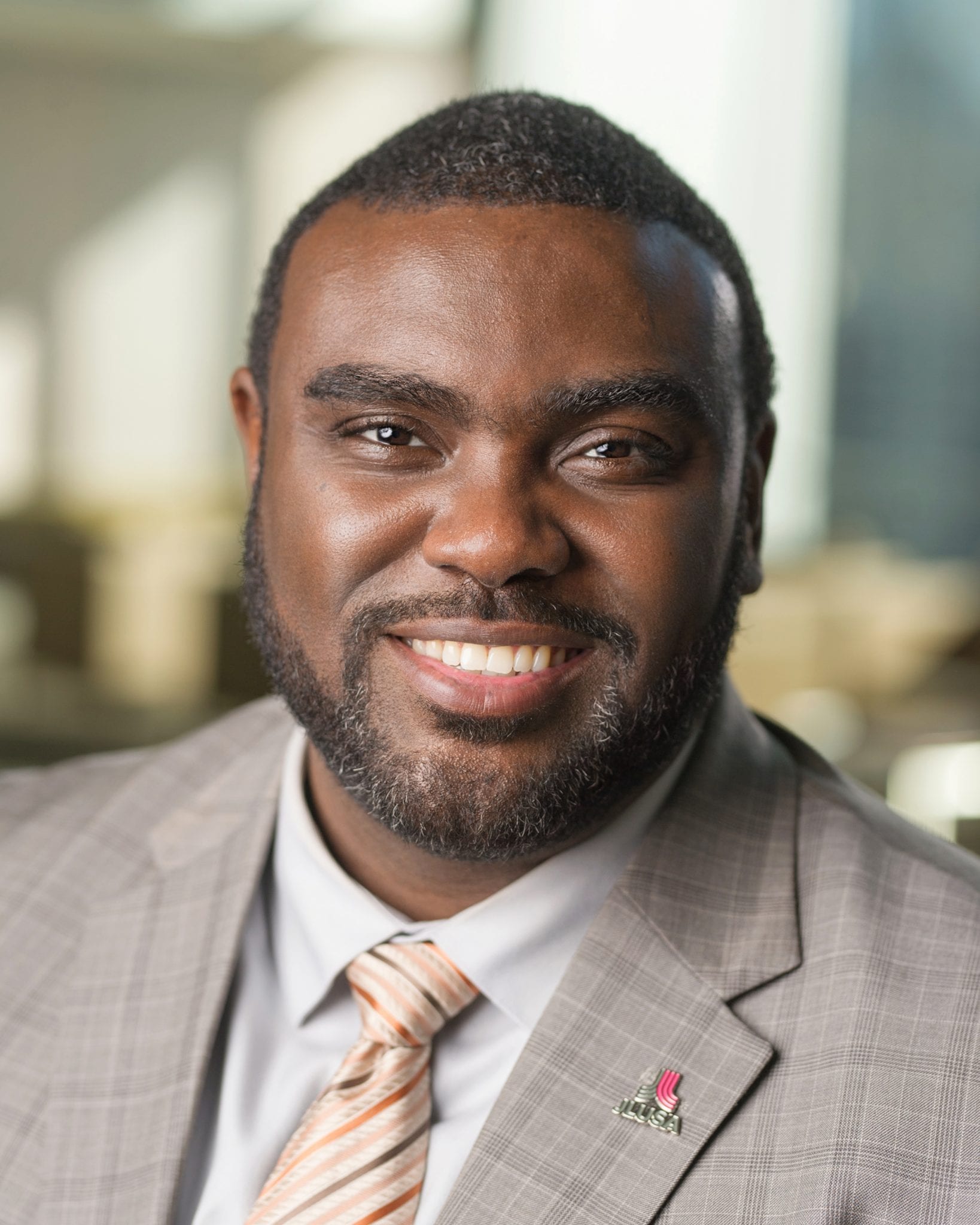 I want to leverage technology to end mass incarceration.
by Marcus Bullock, #LwC2019
March 18, 2019
When I was only fifteen years old, I was sentenced to eight years in prison and sent to a maximum security facility hours away from my home.   As I stood in front of the judge, I really didn't understand the depth of what was happening to me—that I was going to spend the rest of my teens up through age 23 in prison.  One of the things that kept me alive through that difficult journey was the fact that I received letters in the mail from my mother, sometimes with photos of my family. She visited and called me too, but the letters and photos taught me that there were three lifelines I had to cling to if I was to come out of this experience whole:  First, I had to stay connected to family and friends.  Second, I needed to search for mentors to help me along the way.  And third, I had to be surrounded by people who would push me to be great. Those three lifelines still motivate me today.
I am the founder and CEO of Flikshop, a free mobile app that enables incarcerated people to receive personalized postcards from their families and friends.  Getting mail in prison is like hitting the lottery. People in prison don't get to see photos on Facebook or Instagram. They don't have access to free e-mail or social media, so postcards are still the way to go. The app allows you to upload and send a photo and message to Flikshop, and then we print it as a postcard and send it on. Flikshop has been famously dubbed as the "Instagram for prisons" and our postcards are pinned up on cell walls across the U.S.
I want to leverage technology to end mass incarceration, and I believe that if we are able to keep families connected during the journey of incarceration, then returning citizens will be better equipped to return to the community and contribute to their own success.  Decades of research show that recidivism rates fall when incarcerated people are in contact with their families.  We've connected over 140,000 families with our technology and our reach extends across state lines, into federal prisons and juvenile detention centers, and now even into immigration facilities.
In 2015 I founded the Flikshop School of Business which is an entrepreneurship and coding training center.  We offer courses that teach returning citizens everything from communication skills and financial literacy to marketing and public relations.  We also provide instruction on mobile app development, web design, and backend system development.  I believe in tech entrepreneurship for returning citizens because if you know how to code and build tech solutions, no one cares if you have a felony.
I do a lot of advocacy and I speak before many different audiences.  SometimesI'm in the criminal justice reform room; sometimes I'm in the juvenile justice reform room, or the college, university or law school room, or the tech start-up room.  I've done a TED X Talk and my work building Flikshop has been featured in newspapers, magazines and major social media.  People want to hear the voice of someone who was not only directly impacted but also someone who has come out and built a successful business.
I left the first Leading with Conviction forum feeling so filled up and excited to come back and learn more about how to be a stronger leader.  It's going to be an incredible journey.
Marcus is an inaugural cohort member of Techstars Anywhere 2018 and John Legend's Unlocked Futures. He is on the Justice Policy Institute's board of directors and serves as an advisor to the Aspen Institute's Opportunity Youth Incentive Fund.