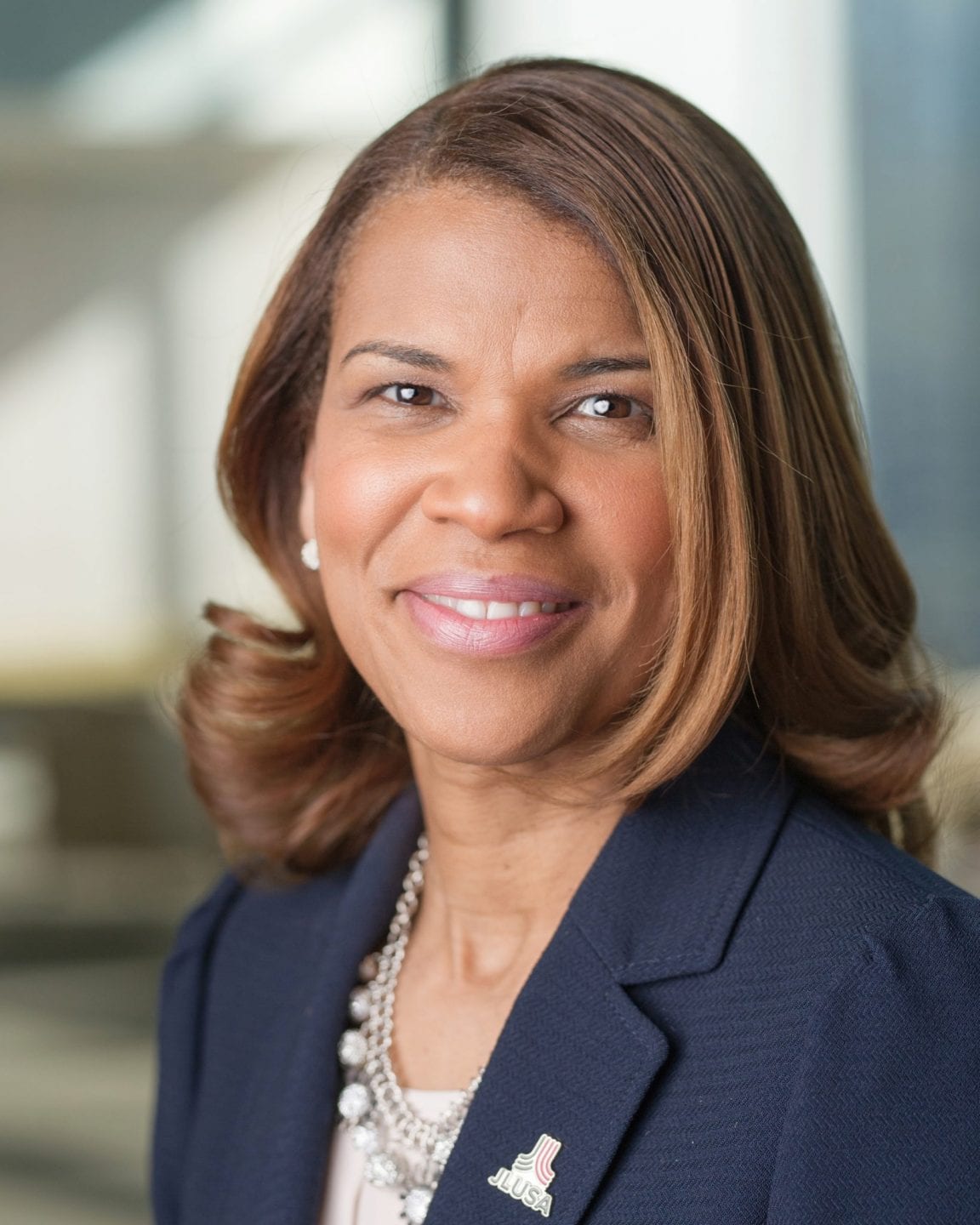 We're taking criminal justice reform to a whole new level!
by Kemba Smith Pradia, #LwC2019 Fellow
August 16, 2019
I have been involved in criminal justice reform advocacy ever since I left federal prison in 2001 after serving 6 ½ years.  My original term was 24 ½ years, but President Bill Clinton granted me executive clemency thanks to the campaign waged for my release by my parents and supporters around the country.  I had gone from college student to drug dealer's girlfriend to domestic violence victim to federal prisoner and casualty of the Draconian mandatory sentencing laws spawned by the war on drugs.  Because of the extremity of my sentence for a nonviolent, first-time drug offense and the efforts of my supporters, my story was featured on television and in newspapers and magazines while I was incarcerated, and I became the "poster child" for ending mandatory minimum sentencing and the crack-powdered cocaine sentencing disparity.  In fact I published a memoir titled, "Poster Child: The Kemba Smith Story."
Since my release almost 20 years ago, I have been blessed to be a spokesperson for many causes—domestic violence, drug policy and sentencing reform, felony disenfranchisement, and reentry.    Through the Kemba Smith Foundation founded by myself and my parents I have shared my story with young people at scores of colleges and universities.  I've testified before Congress, spoken at the White House, and testified before the U.N.'s Human Rights Council in Geneva, Switzerland.  My mission has always been to prevent  young people from going to prison, and to raise the public's awareness about the injustices of the drug war and our criminal justice system as a whole.  This has been my passion.
For a long time, I was one of only a handful of formerly incarcerated people speaking out and it was often a lonely position to be in.  I was doing this work when there was no community.  In recent years, it's been amazing to see the emergence of new voices and the growth of a transformative formerly incarcerated people's movement.  When I heard about JustLeadershipUSA, and when I took the time to look at people's profiles, I realized that by becoming a Leading with Conviction fellow I could connect with others who are leading this work across the nation.  Being in the program has been phenomenal and it has helped me learn how to walk in my greatness and to think more critically about how I want to impact people.
Soon after the first LwC forum I began my new job with the ACLU's Smart Justice Campaign as the State Advocacy Campaigns Director for the ACLU of Virginia.  The goal of the campaign is to reduce the use of jails and prisons in a way that significantly reduces racial disparities in the Virginia criminal justice system. This means holding all stakeholders accountable: prosecutors, legislators, sheriffs, judges, probation officers, etc.   Success will depend on building a strong, community-based coalition  to play a leading role in changing a culture of inequity and shifting priorities in order to ensure that all parties have a decarceration mindset. 've been empowered by using my personal story to effect change and it is my hope to tap into the impacted community here in Virginia to advance the fight for freedom and equality for all those that are impacted by the criminal justice system.
If there was one takeaway that has impacted me the most through Leading with Conviction it is coming to accept that the choices I made in the past were just choices and learning not to label them as "bad."  At a certain point in your life, you need to just walk in your greatness, let the past go, move forward and do great work.    Let's keep taking  criminal justice reform to a whole new level!
Kemba Smith Pradia is a graduate of Virginia Union University and was the recipient of a two year Soros Justice Postgraduate Fellowship. In December 2014 she was appointed a member of the Virginia Criminal Sentencing Commission by Governor Terry McAuliff. She has spoken at the White House and testified before Congress and the United Nations