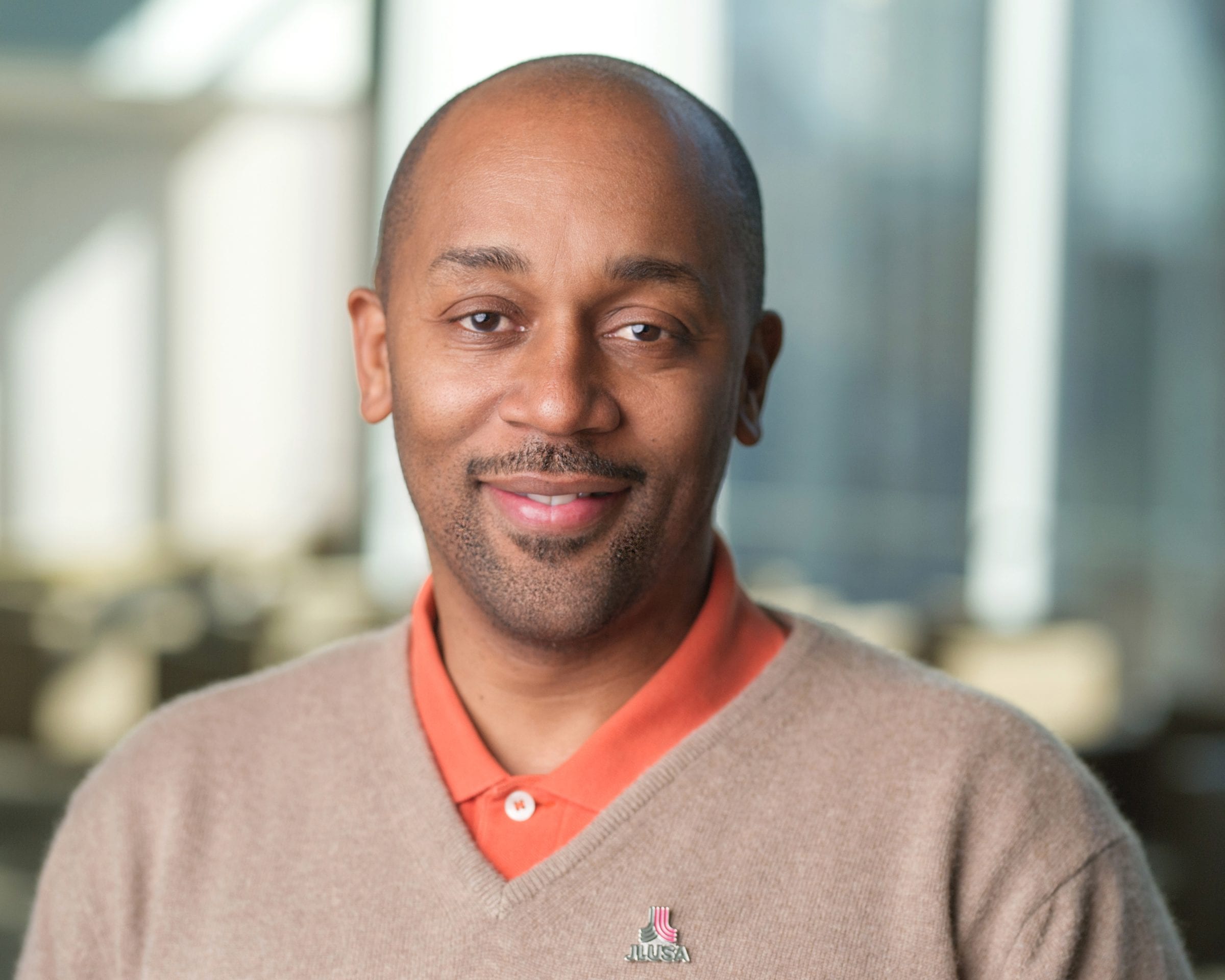 We have to seize the moment and make as many changes and be as impactful as we can.
by Eric Weaver, #LwC2019
October 22, 2019
I am the Founder and Chairman of the National Association for the Advancement of Returning Citizens (NAARC) and the Deputy Director of the READY Center (Resources to Empower and Develop You).   The NAARC's mission is to improve the quality of life of returning citizens, their families, and communities by addressing the broad range of social and economic needs through building partnerships, political advocacy, community organizing and economic empowerment.  The READY Center is an initiative that was launched by D.C. Mayor Muriel Bowser in February 2019.  It's a collaborative effort between the Mayor and the D.C. Department of Corrections and it's a one-stop shop where formerly incarcerated District residents can access critical post-release services such as housing and employment assistance as well as educational and health care supports and opportunities.   My work with NAARC and the READY Center go hand in hand and represent a new model of wrap-around reentry services and supports that will make a real difference in people's lives post-incarceration.
In everything I do I am motivated by my motto, "Educate, Organize and Mobilize."  Recently we've had a spike in violence in D.C. which I see as connected to issues of reentry.  Young black men living in poverty-stricken areas are being forgotten and pushed out by gentrification.  I was there once, and I know what it's like to feel like nobody cares about you.  Now their land and property is being taken over by developers, and not enough is being done to educate these young people or to provide them with recreation and job opportunities.  Every day my phone blows up nonstop from people in jail, people just coming home, and people who know someone in that situation.  Can you help me? I live it all day; I dream it, I sleep it, I wake up and I'm on call 24/7.
I have been home for ten years after 22 years of incarceration.  It was in prison that I discovered my role as a mentor to the younger guys who were coming in.  I was only 17 when I was locked up, so I understood what they were going through, and they gravitated toward me.  I encouraged them to go to a school program, to get their GED and their college degree. It was something I was doing naturally.  When I came out, things were really difficult and I knew that there had to be changes.  I didn't want people coming out to have to go through what I went through when I came home.  The field of Reentry was just in its infancy and I decided to be part of it.  So I founded the NAARC.
In addition to providing services, we also engage in policy advocacy.   I just helped write a policy that, if adopted, will make DC only the third place in the country where incarcerated people will be able to vote, the other two places being Vermont and Maine.   My other priority is trying to get something done about DC parole.  Some years ago, Congress put DC under the federal parole guidelines which are overly restrictive and keep guys in who would have been out years ago under the DC parole guidelines.  The window of opportunity for real reform is wide open right now, but I don't know how much longer it will be.  We have to seize this moment and make as many changes and be as impactful as we can.
Learning with Conviction has been amazing and, to be honest, better than I thought it would be.  David is the best facilitator and most knowledgeable person I've ever met.  I've come from left, right, up and down with questions and he's always been able to come right back with a solution.  Also learning from other people in the network is great.  A couple of people from the cohort have reached out to me when they have to be in DC for conferences, etc. and I've been able to show them some DC life.  I'm motivated and inspired by the work of others, and the things they do encourage me to push even harder on my end.