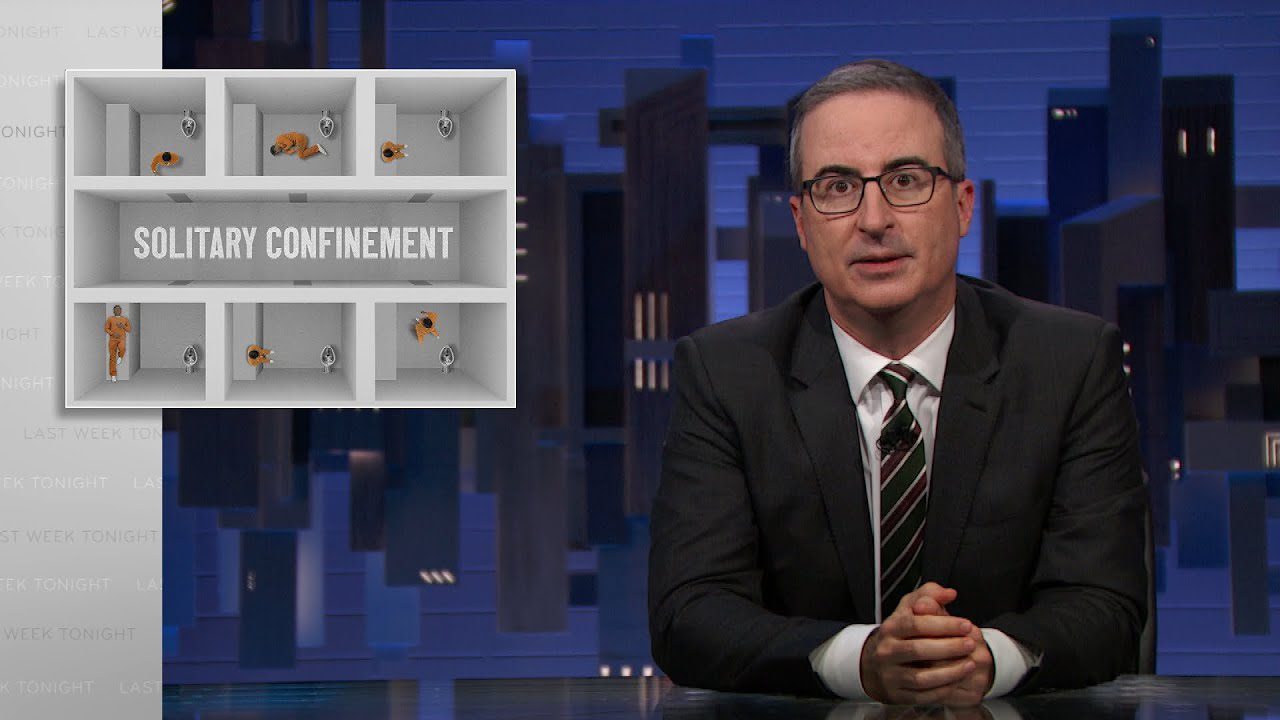 Last Week Tonight with John Oliver addresses solitary confinement
by JLUSA
April 15, 2023
On a recent episode of Last Week Tonight, host John Oliver addressed solitary confinement, how prevalent it is and how damaging it can be. Here are just a few facts discussed:
On any given day, it is estimated that there are 90,000 people being held in solitary confinement in prisons and jails across the country, which is most likely an undercount because of how poor the data collection is on this practice.
The average size of a solitary confinement cell is six feet by nine feet, or the size of an average home bathroom.
Despite the fact that a UN Special Rapporteur said that solitary confinement could be considered "torture" and called on all countries to limit the practice to less than 15 days, we still continue this practice and, in some contexts, even subject children to solitary confinement.
Watch the full episode:
UPDATE: Our friends at Rattling the Bars have released an analysis of what Last Week Tonight with John Oliver gets right about solitary confinement and what it leaves out. Watch Rattling the Bars for more.