JLUSA's Ninth Annual Benefit Gala auction
by
May 24, 2023
We are excited to welcome you to our Ninth Annual Benefit Gala auction, featuring one-of-a-kind artwork donated by the Assembly program at Recess and a unique NIKE Air Jordan gift bag!
​Founded in 2016, Assembly offers system-impacted young people aged 18-26 an inroad to art and connections to working artists, while serving as an alternative to incarceration and its intersecting systems of oppression. The curriculum empowers young people to take charge of their own life story and envision a future through art. The program diverts both misdemeanor and felony charges and in 2020 expanded to include a peer-to-peer referral model.
Auction items:
Veves 1, 2, and 3 paintings by Tai Lee, auctioned individually
Veves are used to channel expression, and vibrations to attract a certain type of energy to yourself, situations and many other things. Different colors represent different meanings. For example, red can stand for passion, anger, or love. Green can stand for money or domination, gold signifying in this case of the drawings that you are rich inside and out. Red indicates that you are opulent in either love or passion solely depending on your mood and vibration.
Stc Monogram III series by Nathan Bernard, auctioned individually
This series showcases the unique talent in handcrafting and screen printing and features a collection of unique and innovative emotional accessories, including a hand-sewn hat, a bag, and a handmade screen-printed shirt adorned with lines, colors, and intricate storytelling. With skillful stitching and carefully selected materials, prints, colors, and line work, each piece communicates in tandem. The use of color and composition carefully blends traditional craftsmanship with modern design techniques.
NIKE Air Jordan Package
This Jordan Brand Gift Bag includes various NIKE items, accessories, and a customized pair of Jordan brand sneakers. The winner must fill out an information sheet with their size. This package is a unique and special bundle that is truly invaluable.
Featured artists: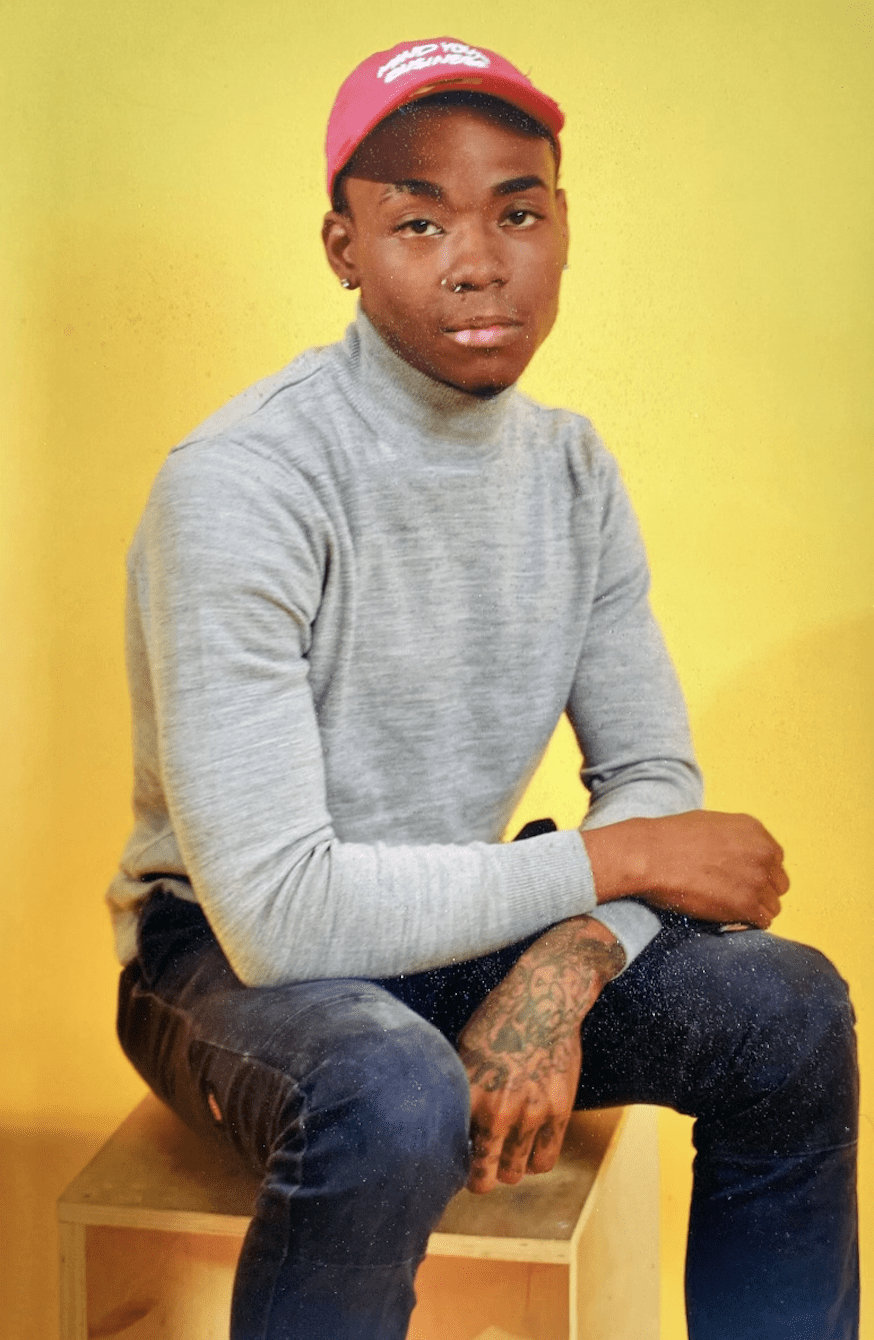 Tai Lee (he/him): Tai Lee is a native NYC based artist, musician, and designer working primarily with text based paintings and designs. From a young age, Tai has been drawn to the way creativity and language intersect. How it can be used to convey complex emotions and ideas around identity through both lyrics as a musician, and lines as a painter and designer. Working primarily in painting, Tai creates intricate pieces that are both visually stunning, emotionally charged, and full of his own personality and experience. Tai's Art has become his soul, happiness, and spirituality. His work features bold, colorful, graphic text that jumps off the canvas, demanding the viewer's attention through intricate maps, shapes, codes, and lines. Each of Tai's pieces are a dynamic living conversation, with layers of meaning and emotion that reveal themselves over time. Whether Tai is exploring themes of race, identity, storytelling, or culture, their work is a powerful reminder of the ways in which language can bring us together. Exploring the complexities of each line and his own experience, Tai finds common ground in our shared struggles and triumphs. Tai has genuinely dived into the work we do at Recess Assembly with an open heart, curiosity, hard work, and has provided substantial support as a Peer Leader and community advocate.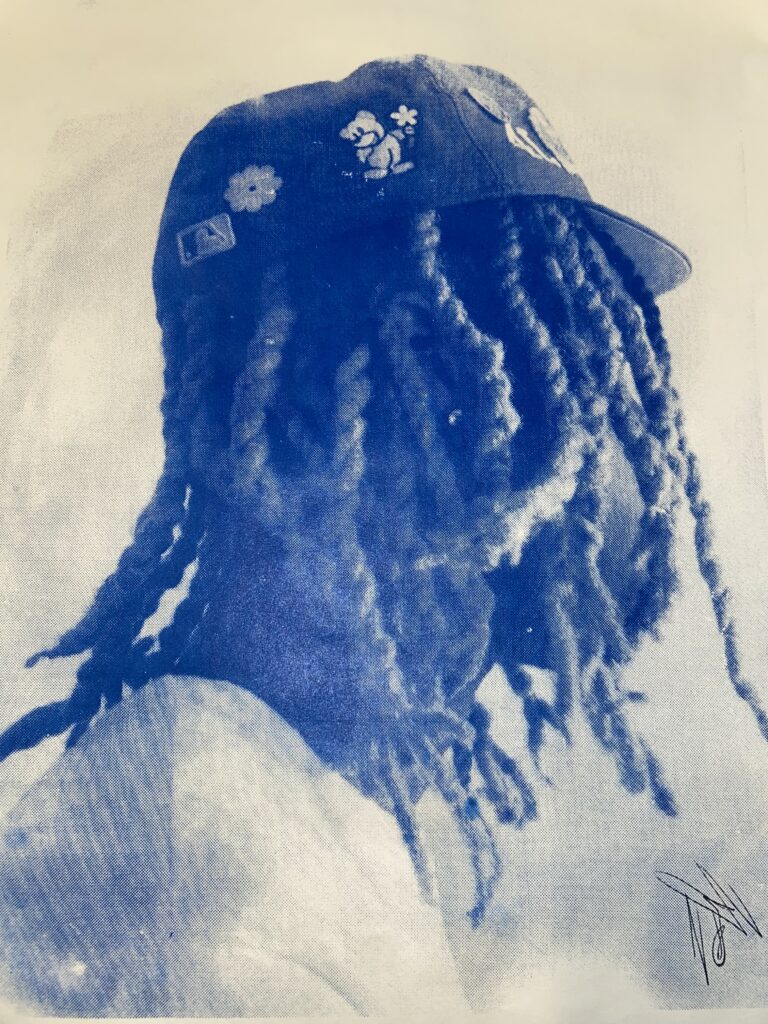 Nathan Bernard (he/him): Nathan Bernard is a native NYC based multidisciplinary artist and print-shop educator. He excels as a lead print-shop artist in Assembly's community-based art center, working with system-impacted youth and teaching valuable skills in clothing design and other art forms. Nathan is a true master of his craft, excelling in hand-stitched bags, hats, clothing, screen printing and pulling, and more. His unique designs are a reflection of his exploratory creativity as he is constantly pushing the boundaries of what is possible with his work. Nathan's work often incorporates different artist movements, medieval gothic undertones and techniques that illustrate an empowering story about time, life, death, and the human experience connected to the Black experience.  Whether he is storytelling through his dynamic prints, making clothing, or working with young people to develop their own artistic talents, Nathan Bernard's work transcends a mere canvas and incorporates immersive collaboration and unique story-telling.