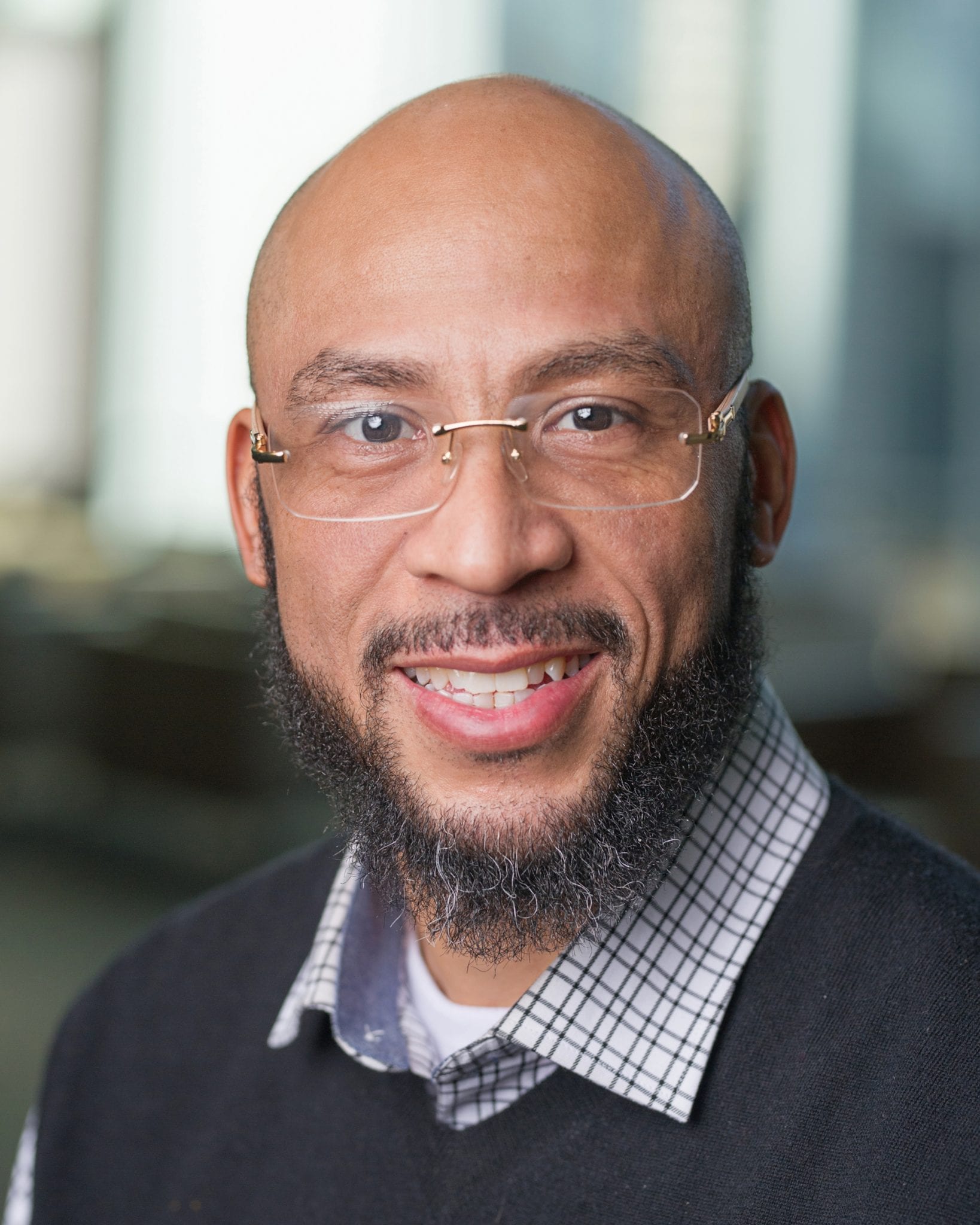 I Felt there Was a Missing Element in the Struggle of Young Black Youth, and that was Having a Mentor
by Hakim Crampton, #LwC2018
March 9, 2018
"AMEN stands for the Academic Mentoring and Education Network."
I founded AMEN because I felt there was a missing element in the struggle of young black youth, and that was having a mentor. I went to prison at 18 and by the time I was 19 I ran into a man who was only a couple of years older than me.  He was so mature, intelligent and articulate that in just a couple of weeks of me walking the yard with him, I began to grow intellectually. My ability to communicate was enhanced just by being with him for a short period of time. I became part of a group of brothers who were studying and learning and breaking free of who we were in our past and coming to grips with our future.  Later in my incarceration, after having been transferred to a private prison in Oklahoma, we were allowed to have our own school in an empty wing of the facility, and that's where I started to plan for my life after prison.  I knew from my own experience growing up that there were very few African American men in the traditional big brother type organizations because so few of us can pass a criminal history background check.   After I was released in 2006 I began the steps to start AMEN 4 Youth in my hometown of Jackson, Michigan and in 2007 it was launched within a local Jackson non-profit called HAPE (Helping All People Excel).
I started out by mentoring in the schools and juvenile centers, all the way down to middle and elementary schools.  Then I started building the educational component of the program by creating a curriculum.  My first book, "SLAM, Spoken Lyrics for an Academic Mission," was published in 2012.  Since then I've come out with five more books which are the main ingredients of the AMEN for Youth program.    The most recent is We've Got Words: A High School Student's Guide to The Parts of Speech & Public Speaking (S.L.A.M. Lyrical Education Curriculum Series) (Volume 6) which came out in 2016.   My staff and I are in four to six classrooms a year and in county juvenile facilities throughout the state.  We've reached thousands of kids here in Michigan, and my goal is to train people in different states so they can use the program.  AMEN 4 Youth is my baby, and I created it while I was still in prison.
I also work as an organizer for the Student Advocacy Center of Michigan.  My role is to organize young people to be student advocates within their school system.  Our current focus is to address school push-out and the school-to-prison pipeline and we're part of the national Dignity In Schools Campaign.   We have a program in the high school here called Jackson Pathway in which we are training our kids to be young student social workers and advocate for policy change.   I've taken kids to the state capital to testify and our students were actually consulted by the Michigan Department of Education on the creation and implementation of the Every Student Succeeds Act of 2016.
The LwC training ties right into the work I'm currently doing.  It's giving me a strong aptitude to drive policy change and move with the collective power base of our youth who are the ones entering the criminal justice system.  LwC isn't so much about teaching you about leadership; It's really about how to conduct yourself as a leader, how to be more insightful, circumspect and to actually lead and not be led.