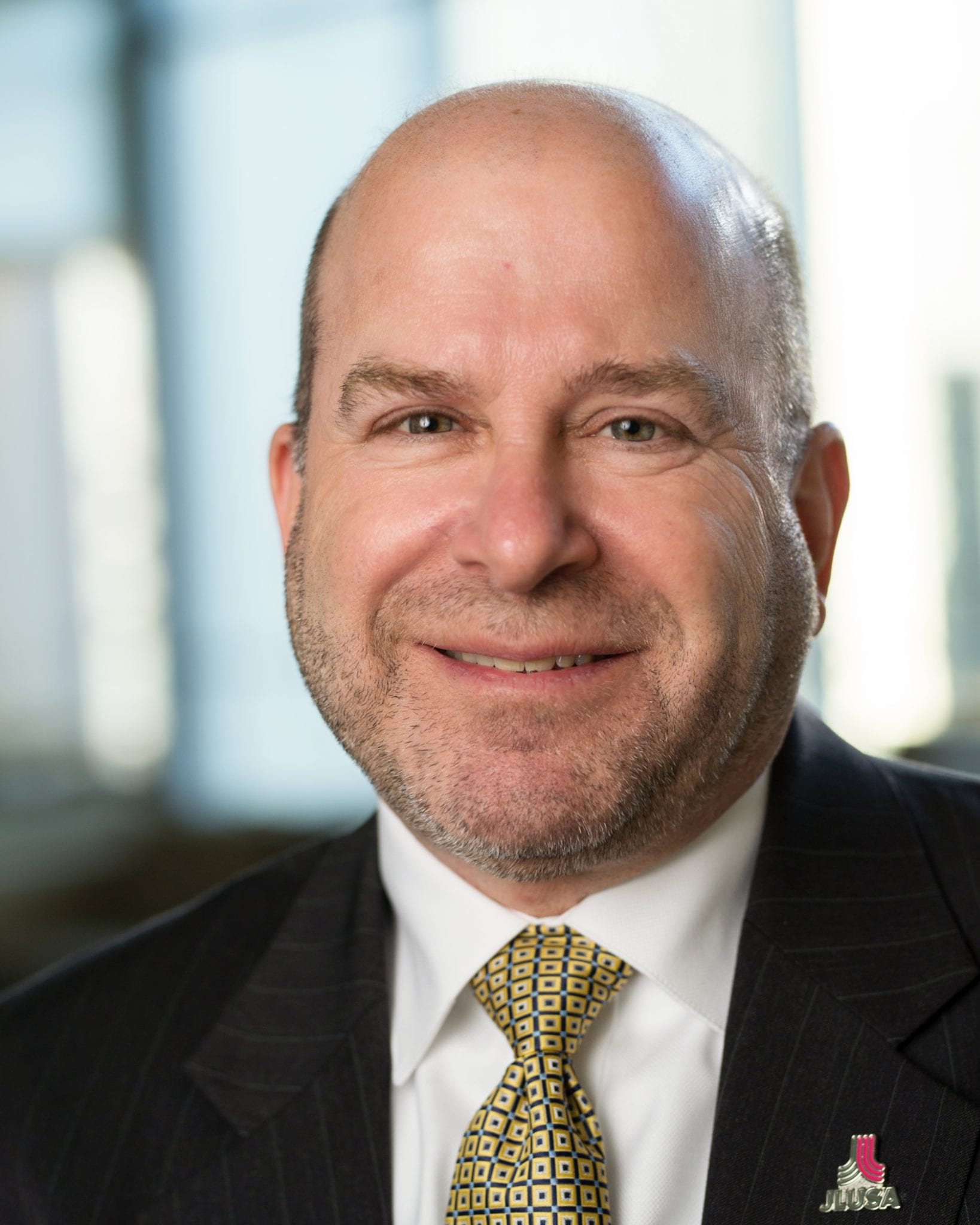 I'm the founder and president of the National Workforce Opportunity Network.
by Jeffrey Abramowitz, #LwC2018
September 20, 2018
"March 12, 2012 was the date I got sentenced, and in that moment I realized there was a bigger purpose."
We just launched in Philadelphia in January of this year.  We are a fully integrated workforce development and career placement for-profit agency serving individuals with barriers to gainful employment.   They're either unemployed or underemployed and are facing barriers to reentry because of a conviction or a drug addiction or alcoholism history.  We work with people and help them get the skills they need to be successful.  If someone comes to us and they want to become a welder, then we'll get the math and reading support they need to go to a welding certification program.  If they're coming to us in their reentry and they have a work history in food service, we'll help them so they can get back to it.  Our company does workshops throughout the city for returning citizens, helping them get back into the workforce and figure out their career pathway. We also have a career placement division.
We actually have employers throughout Philadelphia that we work with who will hire the people who come through our doors.  These employers are looking for talented people who are well trained and skilled and who have someone who can act as an intermediary if there's an issue or problem.  My eye is always on networking and getting employer engagement.  I focus on getting employers to engage in the process of looking at candidates and realizing the talented pool that's out there.  We launched in Philadelphia, but I'm hoping to make it a national model.
I'm also active in the Philadelphia Reentry Coalition where I chair the Community Engagement subcommittee and sit on both the Employment and Education subcommittees.  We're working on reducing the prison and jail populations, reducing the rate of recidivism, and helping returning citizens access employment and educational opportunities.  Recently I was appointed to the Pennsylvania Reentry Council and will be chairing the Housing, Employment and Education subcommittee.  We'll have the opportunity to affect state legislation.  Now I'm active in the #CLOSEthecreek Campaign spearheaded by JLUSA to close the county's antiquated and inhumane county jail.
March 12, 2012 was the date I got sentenced, and in that moment I realized there was a bigger purpose; there was a reason why I was in that courtroom and a reason why this had happened to me.  I saw how unjust parts of our system are and what needs to be changed.  When I came home in September of 2015, my eyes were opened.   I went into a halfway house and I really struggled.  The house was very dilapidated, the food was inedible and the showers almost nonexistent.  You shouldn't have to come home to this.  I'm a lawyer, and I couldn't navigate the halfway house system.  That's when I realized that my heart was really in helping people navigate the reentry process.
For me Leading with Conviction has been remarkable, and I use that word because it's almost beyond words.  All I know is that every day when I go in front of a room and speak to a group of people or even when I'm working with my team, I know there are leadership skills I've learned and I'm putting them into practice.  It's making me not only a better leader but a better person and all the things I'm learning will stay with me for the rest of my life and I'll be forever grateful for it.