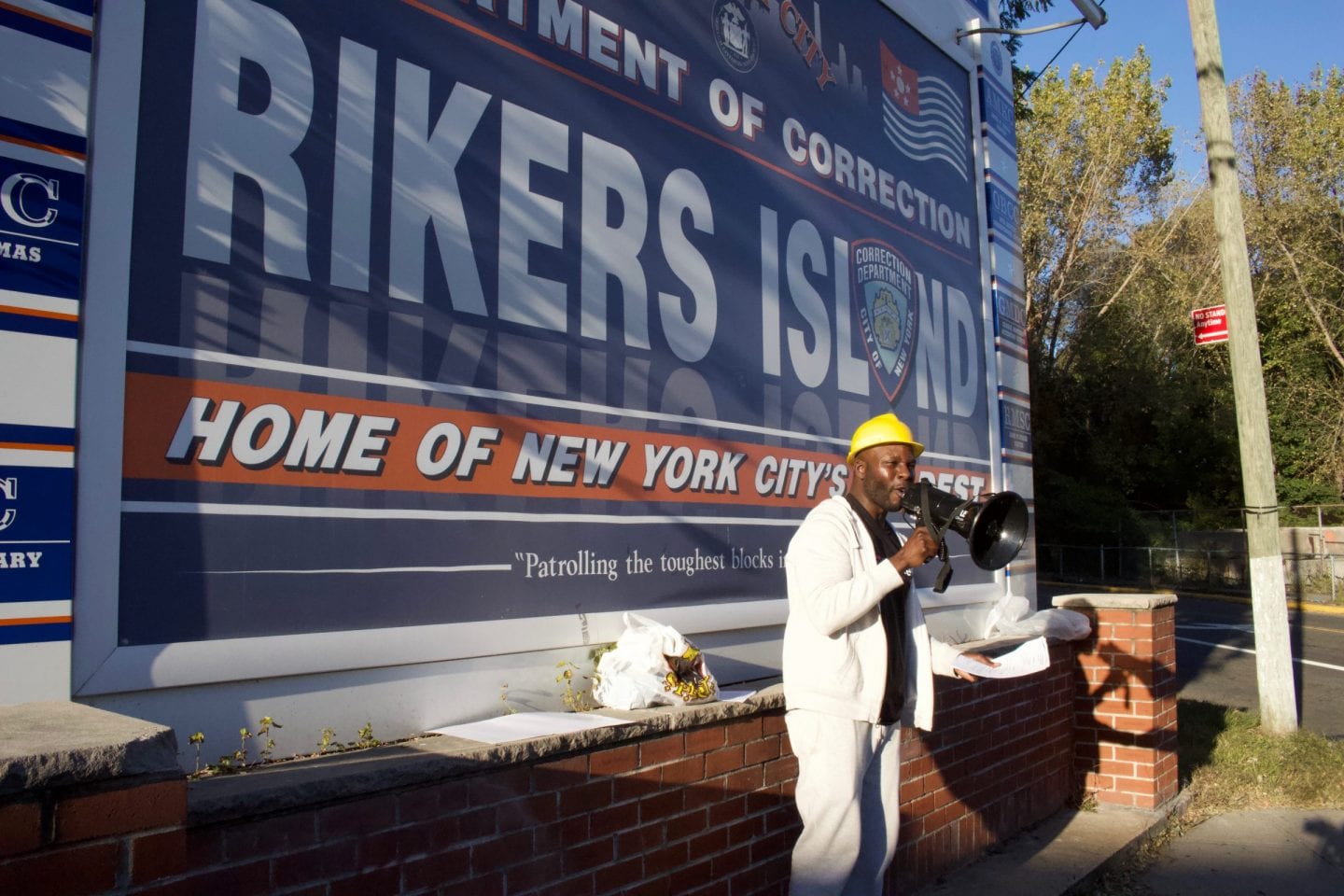 I Know Rikers
by Darren Mack
April 11, 2019
I was born and raised in the Bushwick neighborhood of Brooklyn. At the age of 17, I was arrested for being an accomplice to a robbery, charged as an adult, and incarcerated on Rikers Island. At that time, there were over 20,000 people detained on Rikers. Unlike today, there was no interest, no concern, and no media attention about the dehumanization and culture of violence that thousands of people like myself experienced on Torture Island. I served 19 months of hell on that penal colony. After serving 20 years from a 20-40 year sentence in prison, I returned home to the city that I love and found that the culture of violence and human rights violations on Rikers still remained.
I know Rikers.
I know the pain it causes. I know the emotional turmoil and physical agony people on that island face. I know the effect it has on families and communities. I know it is destructive and harmful for everyone that comes into contact with it — detainee, visitor, and employee alike. I know that until every last person is off of that island, we will never wash away the moral crisis that stains our city.
I know Rikers.
I know that only people who have been harmed by Rikers can ensure its closure. I know that we started this movement and I know we will see it through. I know that I support the plan to go from 12 jails across our city down to 4 borough-based facilities unlike anything we've seen before, and with important conditions that will improve the plan. [Link to full testimony] I know we need to reinvest the money we spend on that Torture Island and implement our plan to #buildCOMMUNITIES.
I have been a leader with the campaign to #CLOSErikers since the beginning because I know that Rikers is a human rights crisis. It is the Abu Ghraib of New York City. Closing it is urgent and cannot be delayed.
#iknowRIKERS #CLOSErikers