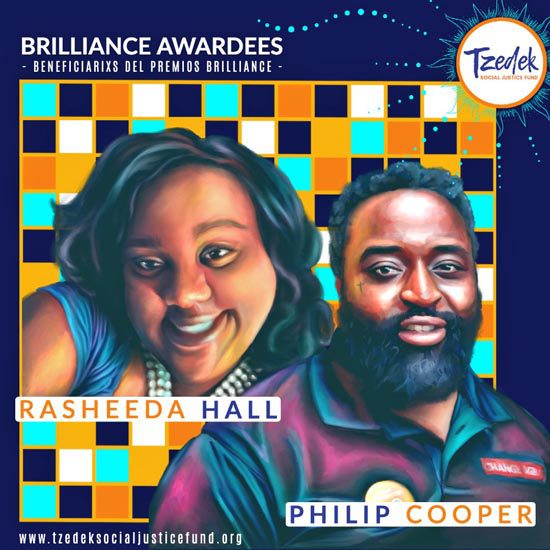 Philip Cooper receives a Tzedek Brilliance Award
by JLUSA
September 20, 2022
Congratulations to Leading with Conviction 2022 cohort member Philip Cooper, who has received a Tzedek Brilliance Award, a one-time no-strings-attached grant of $50,000 honoring a leader in Asheville, NC, engaged in impactful, intersectional efforts to further racial justice!
Cooper has received the Pauli Murray Brilliance Award in honor of a community leader who has been involved in a wide variety of social justice efforts and who leads with knowing that all struggles for liberation are connected.
"I am honored to receive the Brilliance award and to be recognized for the work that I have been doing for the people," Cooper says. "Tzedek has played a major role in the ripple effect, including the funding to start the Clinician of Color Movement. This work is hard work, but God knows what's best and God saved me because He knew that I would reach back and fight for others. I love the People. Always power to the People. And when I say, 'Power to the People' — not just Black people, not just Brown people, but all People of the struggle. I'm going to fight for the underdog until I am in the grave."
Learn more about the Tzedek Brilliance Award and Cooper's work as a community leader.