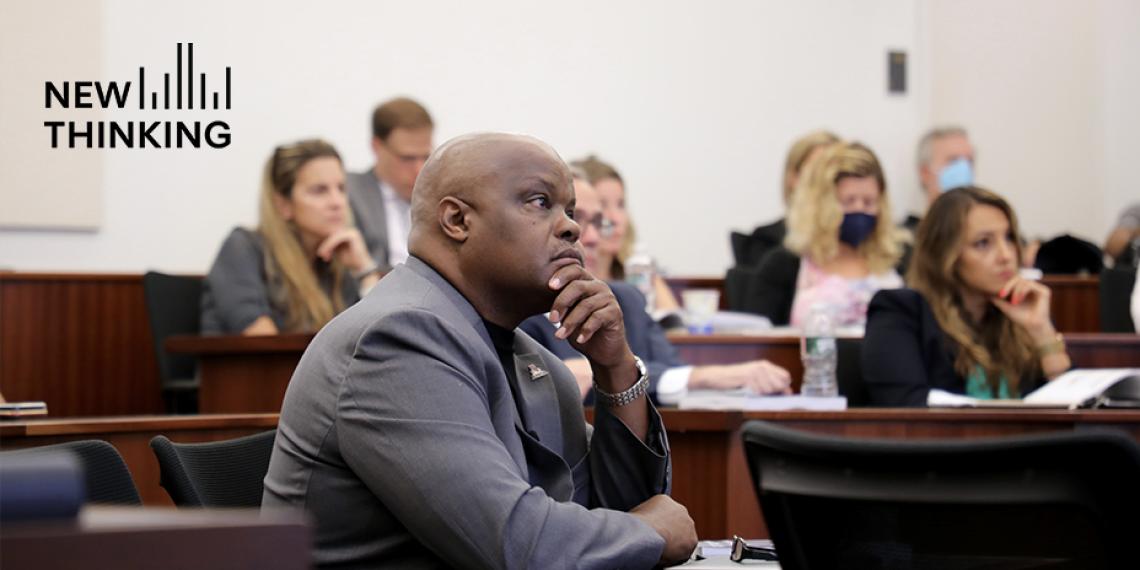 Ronald Simpson-Bey discusses the harms of incarceration
by JLUSA
November 7, 2022
"I'm not big on numbers because 27 years was enough numbers for me, so I like to have conversations. I think that conversations provide meaningful pathways forward. The data gives you the foundation, but it's the stories of lived experience that actually bring meaningful change."
JustLeadershipUSA Executive Vice President Ronald Simpson-Bey joined a recent two-day training for prosecutors with Manhattan District Attorney Alvin Bragg, centered around the "more harm" incarceration inflicts on people; people who have often ended up in the criminal legal system because of harm they've experienced. This training was profiled in the Center for Court Innovation's "New Thinking" podcast.
"New Thinking" is a podcast about people trying to fix a legal system that falls short of our ideals and the people organizing to build something new in its place, hosted by Matt Watkins and produced by the Center for Court Innovation.
Listen to the podcast and learn more on the Center for Court Innovation website.
~