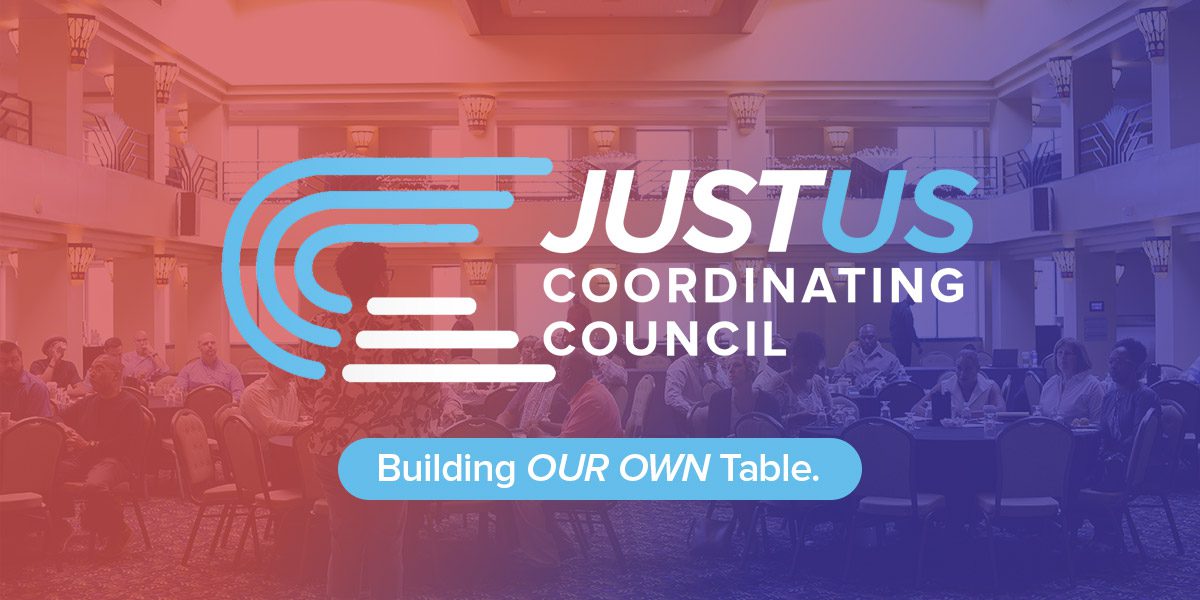 Announcing the JustUS Coordinating Council
by JLUSA
February 16, 2023
There is a persistent relationship between poverty, inequality, and mass incarceration and, for too long, the people closest to the problem have been closest to the solution but furthest from the resources and power to advance positive change. Shifting the status quo requires investing in the sustained leadership of people directly impacted by the criminal legal system and standing alongside them to propel change. That is why we are launching the JustUS Coordinating Council (JCC).
The JCC is a national network of systems-impacted people, that is led by a steering committee of leaders who no longer demand a "Seat at the Table" but are instead "BUILDING OUR OWN." The JCC is charged with setting forth a new national vision and set of actions that advances opportunity and justice for those harmed by the criminal legal system; repairs and restores rights and opportunities; and establishes hope to individuals and families to fully heal communities.
On Wednesday, February 15, we held a webinar to announce the plans for the launch of the JCC at a public event in Washington, D.C., on Saturday, April 29, as well as sharing an overview of a groundbreaking new report, entitled Building the Table: Advancing Race Equity in the Criminal Legal System, which is a milestone in our march toward April and the launch of the JCC.