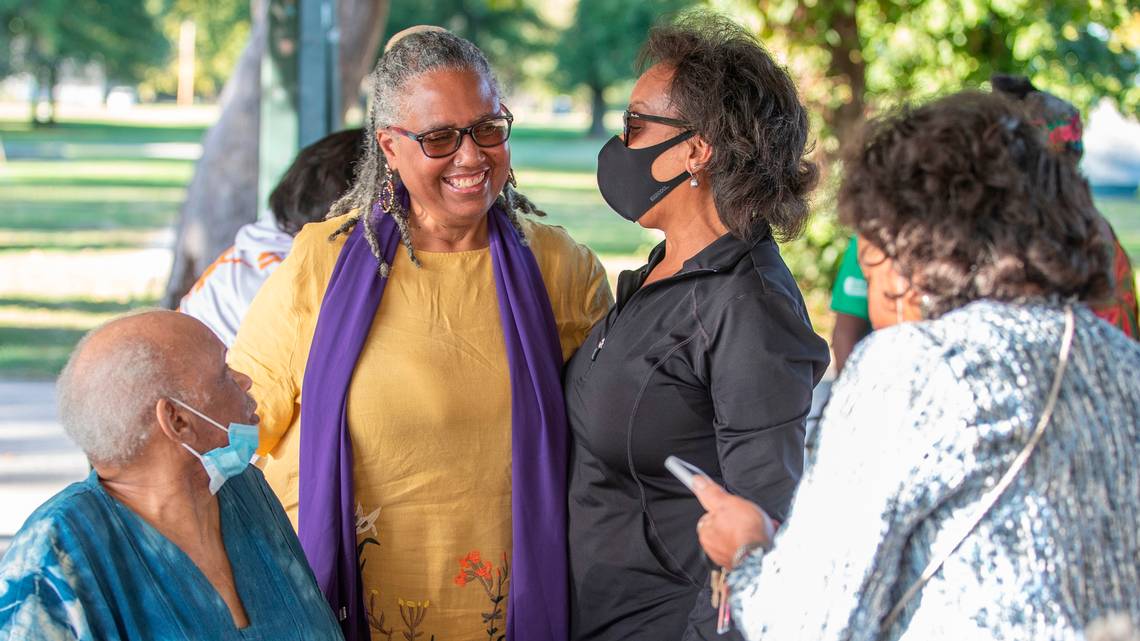 Emerging Leaders participant Marie Franklin running for mayor of East St. Louis, Illinois
by JLUSA
March 2, 2023
Marie Franklin attended a virtual, two-day Emerging Leaders training in February 2022 for people in the Great Lakes region (Michigan, Wisconsin, Illinois, Indiana, and Ohio), and she is now running for mayor of East St. Louis, Illinois.
Watch highlights from her campaign announcement:
Franklin, 60, is a lifelong East St. Louis resident. She previously served as an organizer with The United Congregations of Metro-East. From 1986-1997, she worked for the Illinois State Police, where she made history as the first Black female trooper in the patrol division for southern Illinois. She's also an advocate for pre-trial detainees and worked in 2021 to get the Pretrial Fairness Act passed, which went into effect this year and made Illinois the first state in the nation to completely get rid of the cash bail system in favor of a pretrial release system.
"My experience as an organizer has taught me that the solutions to our problems are in the hands of those most impacted, and that is the lens that I will operate from," Franklin said at her campaign launch.
Franklin tells JustLeadershipUSA, "The training that I received from JLUSA helped to prepare me for this journey."
The consolidated election for mayor of East St. Louis, Illinois, takes place April 4, 2023.
Read more about Marie Franklin's mayoral campaign.
~
(Photo by Belleville News-Democrat)