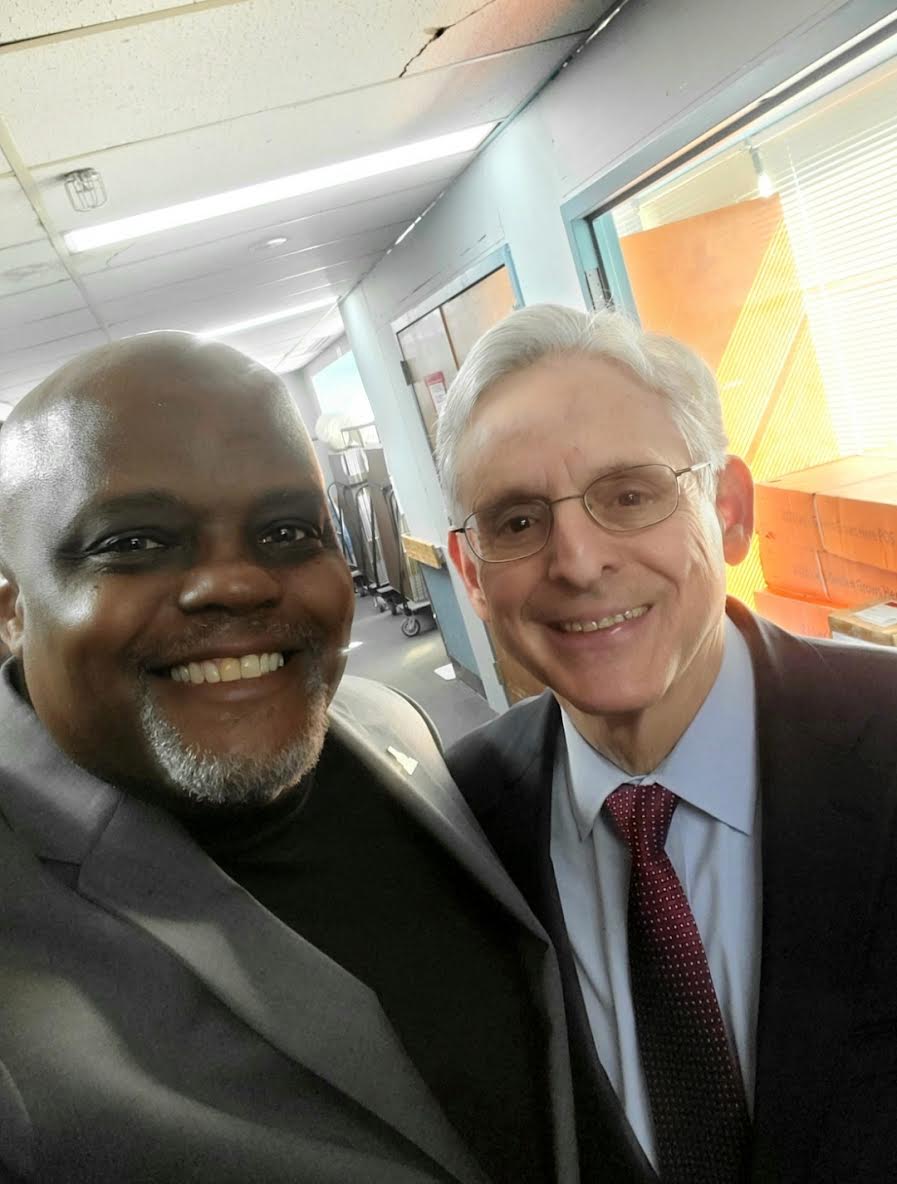 Ronald Simpson-Bey on the 60th anniversary of the landmark decision Gideon v. Wainwright
by JLUSA
April 7, 2023
On March 16, the National Legal Aid & Defender Association (NLADA) hosted "Gideon@60," a national convening of public defenders, civil legal aid providers, community advocates, and government and private sector representatives commemorating the 60th anniversary of the landmark decision Gideon v. Wainwright.
JustLeadershipUSA (JLUSA) Executive Vice President Ronald Simpson-Bey spoke on a panel on "Public Defenders, Partners, and Policy Change," along with Neera Chatterjee, Vice President and Assistant General Counsel, U.S. Bancorp; Bhavan K. Sodhi, Chief Program Officer, Innocence Project; and moderated by Kelli Thompson, Wisconsin State Public Defender.
Watch the panel:
The event held at the National Press Club in Washington, D.C., also featured remarks from U.S. Attorney General Merrick Garland (pictured here with Ronald Simpson-Bey).
JLUSA 2022 Leading with Conviction graduate Keeda Haynes — who serves on the Board of Directors of the National Association for Public Defense and Criminal Defense Attorney — also gave opening remarks before Attorney General Garland spoke.
Watch Keeda Haynes opening remarks: