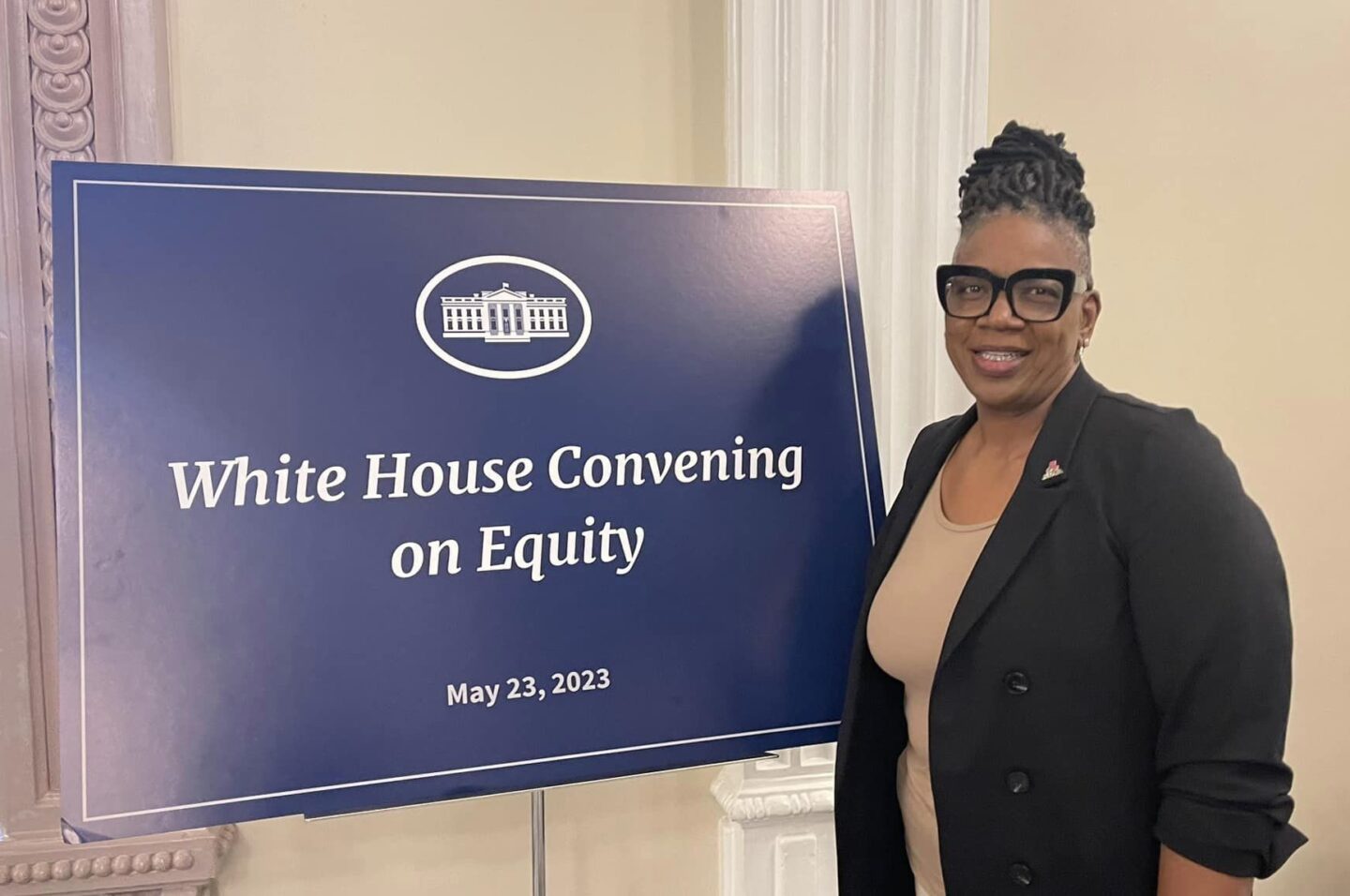 JLUSA President and CEO attends White House Convening on Equity
by JLUSA
May 26, 2023
On Tuesday, May 23, JustLeadershipUSA President and CEO DeAnna Hoskins attended a White House Convening on Equity. This in-person convening was an opportunity for equity advocates and community stakeholders to share their individual perspectives regarding strategies that federal agencies may advance in their next Equity Action Plans, pursuant to Executive Order 14091 (Further Advancing Racial Equity and Support for Underserved Communities Through The Federal Government), and ideas for federal agencies to strengthen public participation and community engagement.
The Biden-Harris Administration shared its progress in implementing the President's equity mandate and highlighted the innovative work that communities across the country are leading to equitably implement new federal funding from the American Rescue Plan Act (ARPA), Bipartisan Infrastructure Law (BIL), Inflation Reduction Act (IRA), and other recent legislation.
Even as we build our own table, we will continue to show up to tables we are invited to and provide a perspective from the justice-impacted community!