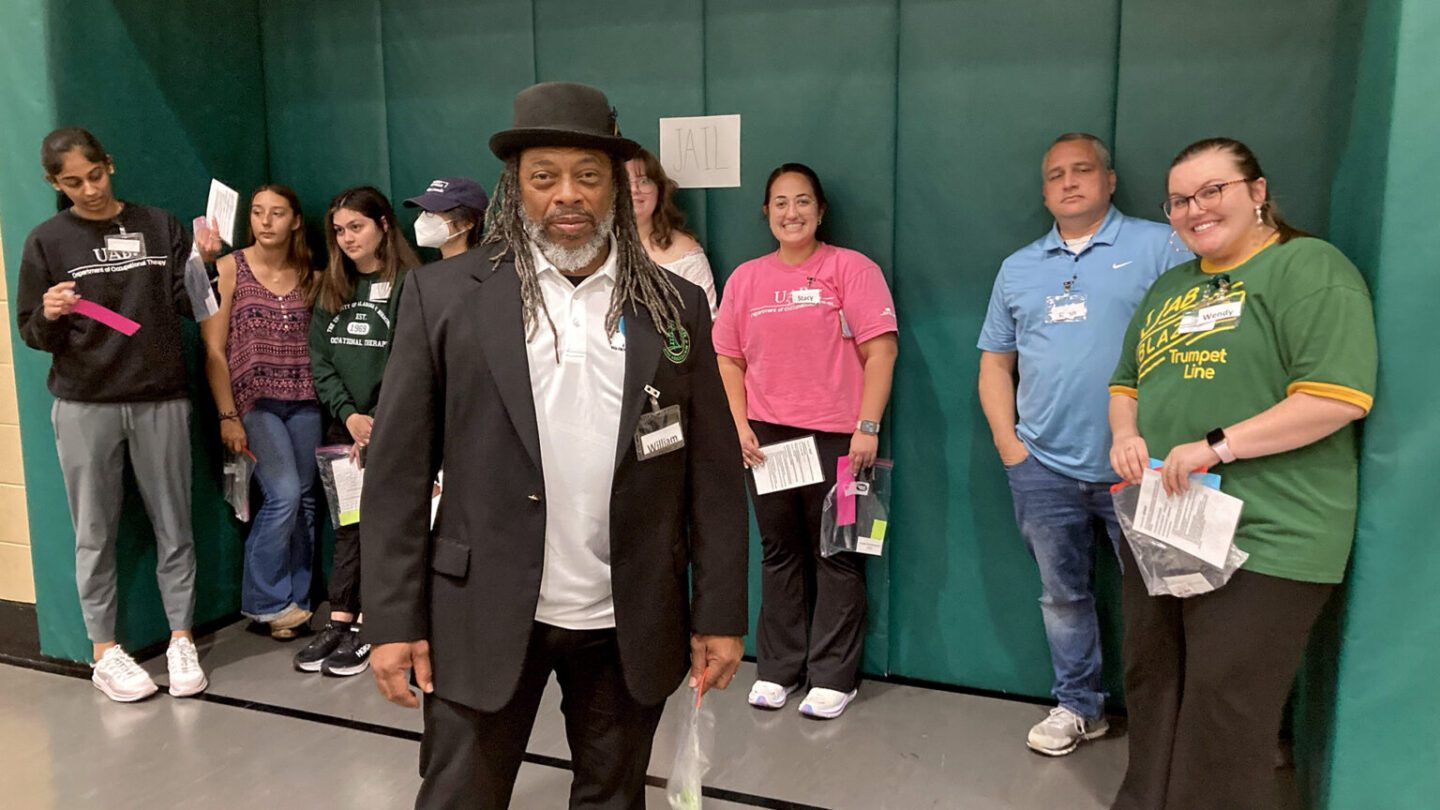 JLUSA leader Tim Lanier helps conduct a reentry simulation in Alabama
by JLUSA
July 3, 2023
"Every day, hundreds of people across the Gulf South are released from prison. By many accounts, they're set up to fail.
"In Alabama, [Trionne] Carmichael is one of roughly 100 students and professionals who recently participated in a reentry simulation hosted by UAB and the U.S. Attorney's office. It's part of a nationwide effort to increase empathy for people leaving prison and envision a better way to reintegrate them into society.
"It's 'one of the best teaching tools' to understand the barriers to regaining independence after incarceration, according to Alabama Assistant U.S. Attorney Jeremy Sherer.
"'Reentry is inevitable,' Sherer said. '95% of the people who are incarcerated are going to eventually come out, and how they come out is wholly determinative by the systems we have in place.'
"The idea behind the simulation is to highlight the gaps in the system, by mimicking the chaos and frustration of trying to regain stability after years in prison. …
"As the simulation winds down, Tim Lanier [Leading With Conviction™ 2022 graduate] addresses the group.
"'I want to thank y'all for making me feel good today. I like putting y'all in jail,' Lanier said as the crowd erupts in laughter.
"Lanier served 18 years in Alabama's prisons and is one of several formerly incarcerated people helping run the simulation. All fun aside he said, the activity is just a glimpse at how chaotic and stressful reentry can be.
"'I really like the frustration I saw on the faces of the people that saw that they couldn't get things done,' Lanier said. 'You know, just imagine getting out of prison, after being in there over 15, 16, 18, 20 years. They give you $10 dollars and a bus ticket and tell you to come home.'"
(Photo above: Mary Scott Hodgin/WBHM)