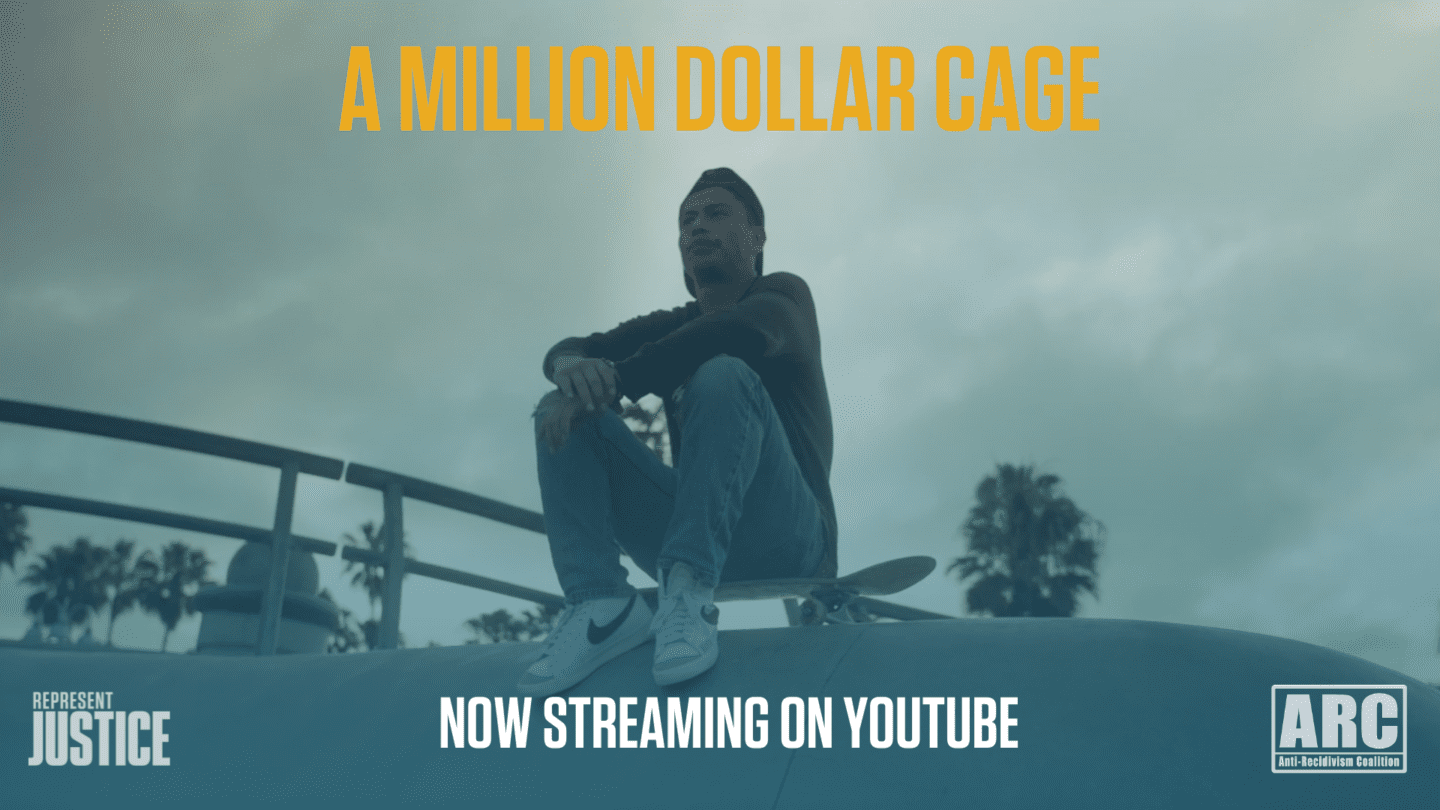 Watch JLUSA leader Kent Mendoza in "A Million Dollar Cage" documentary
by JLUSA
August 5, 2023
California's youth prisons were directly modeled after the state's adult penitentiary facilities, adding to a cycle of state-sponsored violence that has persisted for more than 130 years. Now, a month after the Division of Juvenile Justice has closed, the dysfunction continues with poorly developed plans to transition youth to proper treatment facilities, placing them at greater risk.
Represent Justice Ambassador and Leading with Conviction™ 2018 graduate Kent Mendoza is one of the thousands of young men who spent time incarcerated in Barry J. Nidorf Juvenile Hall instead of receiving the support that would have helped him move forward in a positive way. Now, he's an advocate for system-impacted youth so they can access the resources he didn't have.
The short film A Million Dollar Cage follows Kent and the youth he mentors, as they fight for the implementation of alternatives to youth incarceration that the state of California has promised. They tell their stories from being incarcerated as young people to finding their voices as advocates for a Reimagined Youth Justice in LA County. The film follows them as they work to challenge public perception of system-impacted young people, face the pushback from county residents who mistakenly believe the creation of alternative housing camps will bring crime to their neighborhoods, and ensure young people are allowed the opportunity to thrive.
Watch the full 35-minute film:
If you would like to host a virtual or in-person screening of A Million Dollar Cage along with a conversation with Kent, please contact Represent Justice.