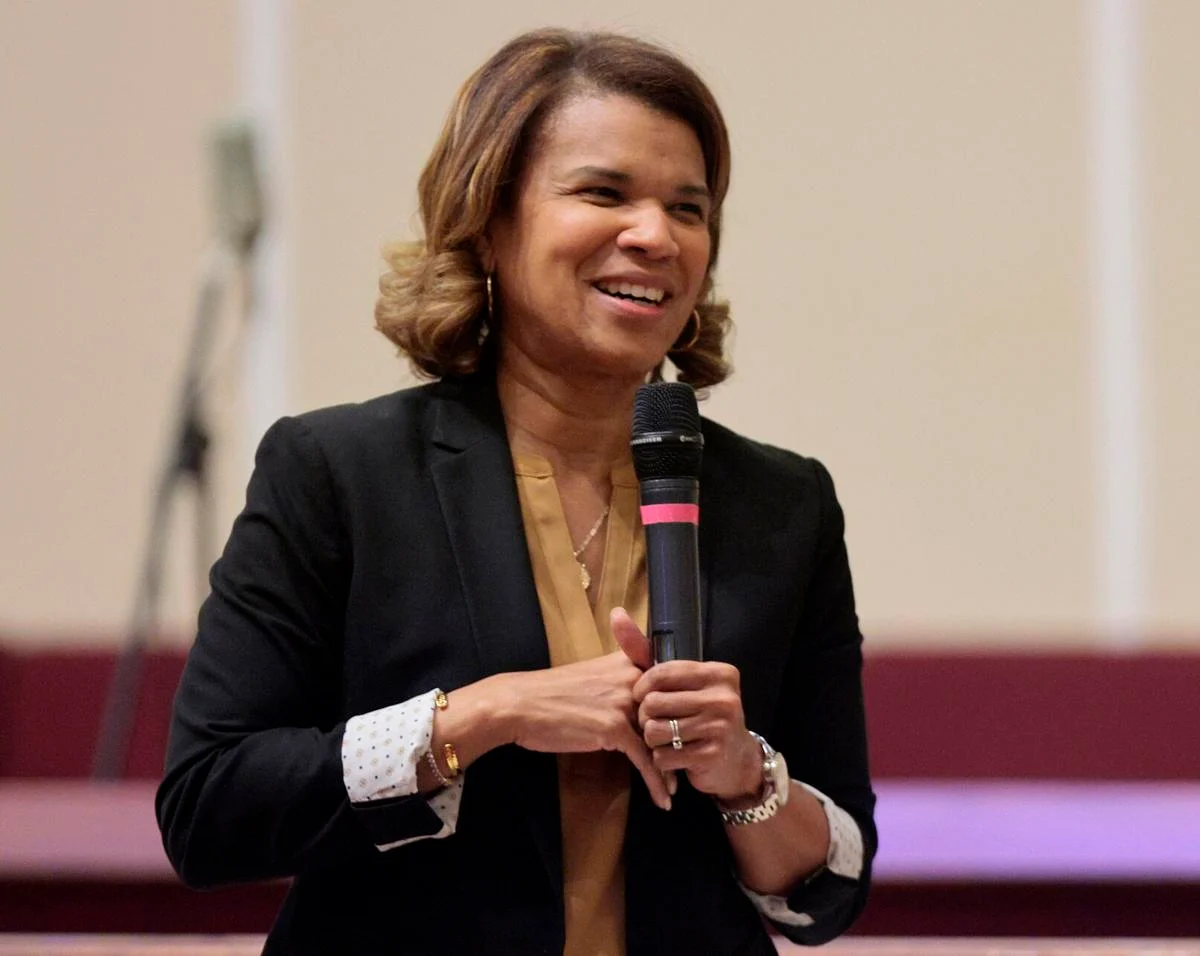 Kemba Smith speaks on improving relations between the Black community and police in St. Louis
by JLUSA
October 2, 2023
"St. Louis-area high school students, top police officials and community advocates gathered [September 28] to hear from a nationally known author and a criminal justice professor on new tactics and programs to address the rift between Black people and police.
"The session was part of the 'I Fear 4 My Life' project, which studies how people, particularly communities of color, interact with law enforcement. It's part of the federal 400 years of African-American History Commission, which documents the history, contributions and challenges of Black people in the U.S.
"Author Kemba Smith [Leading with Conviction™ 2019] travels the country, sharing her journey from college student to recipient of a presidential clemency for a decades-long federal drug sentence.
"Smith said speaking in St. Louis Thursday was special. …
"The message resonated with high school students, from the TRIO college prep program, in the audience. Smith was just a little older than they are when she began a tumultuous relationship with a man leading a drug ring and ended up being criminally charged. Though she never sold drugs, she was sentenced to 24 years in prison in 1994 in a case that sparked national controversy. She was pardoned after six years, by former President Bill Clinton.
"'It's about me showing my brokenness to impact other people,' Smith said.
"Smith stayed behind Thursday to discuss a movie being made about her life, and sign copies of her memoir Poster Child: the Kemba Smith Story."
Read the full story at STLToday.com.
(Photo above by Christian Gooden, Post-Dispatch)