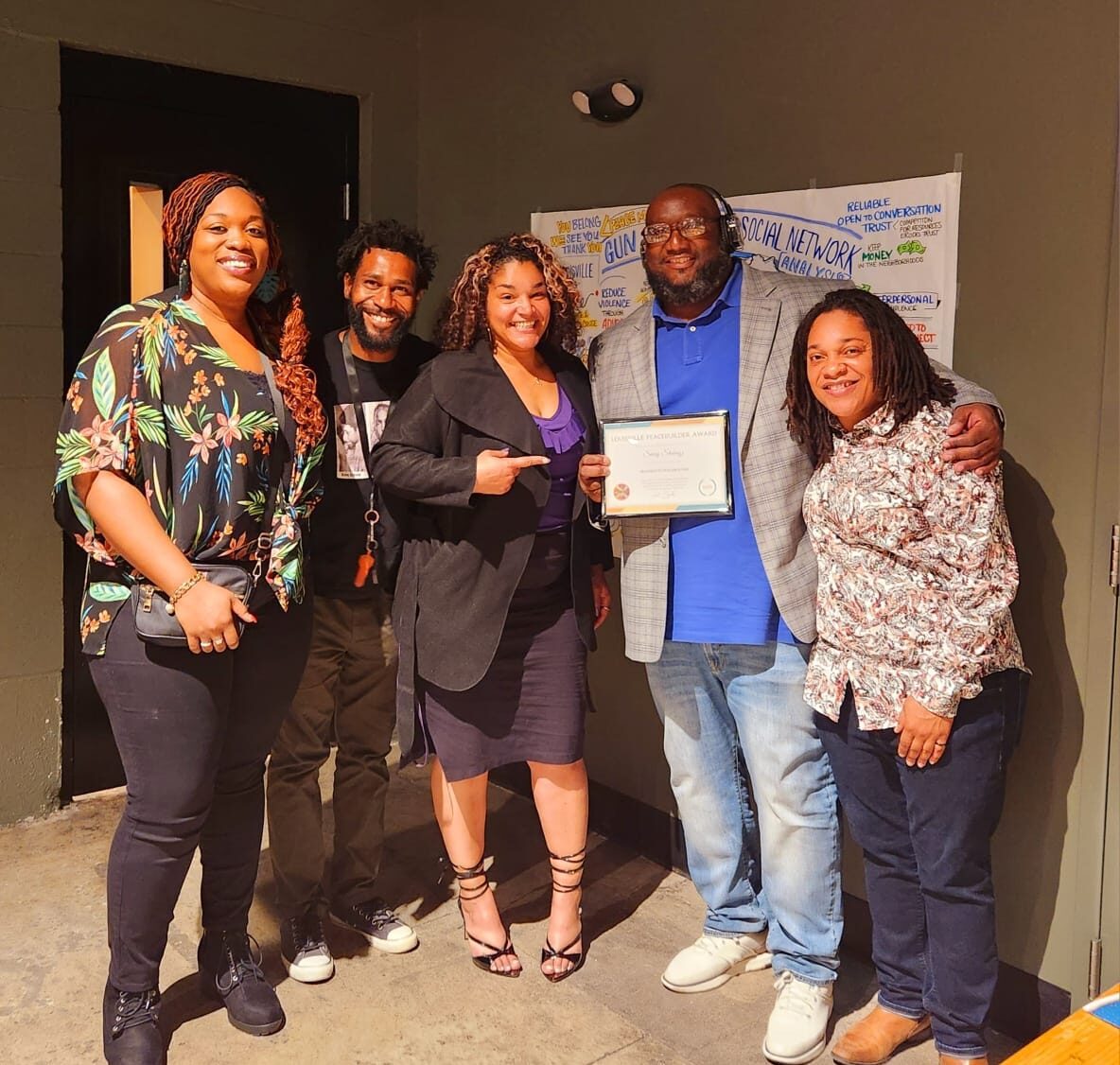 Savvy Shabazz receives 2023 "Grassroots Peacebuilder" award
by JLUSA
October 31, 2023
On October 26, Savvy Shabazz (Leading with Conviction™ 2023) received the "Grassroots Peacebuilder" award from Interfaith Paths to Peace (IPP) at their annual community celebration and fundraising event.
IPP is is a grassroots 501c3 organization focused on violence reduction, racial equity, and cross-cultural peacebuilding. Since its beginning in 1996, it has served the community of Louisville, Kentucky, through initiatives that unite and organize people of diverse faiths, races, cultures, and traditions to create a more just society in which we all get to experience wellbeing.
In addition to thanking and crediting his colleagues at All of Us or None (Louisville chapter), Savvy also thanked fellow JLUSA leader Rep. Keturah Herron (Leading with Conviction™ 2019) who was also in attendance at the ceremony.
Listen to what Savvy had to say upon receiving the award: