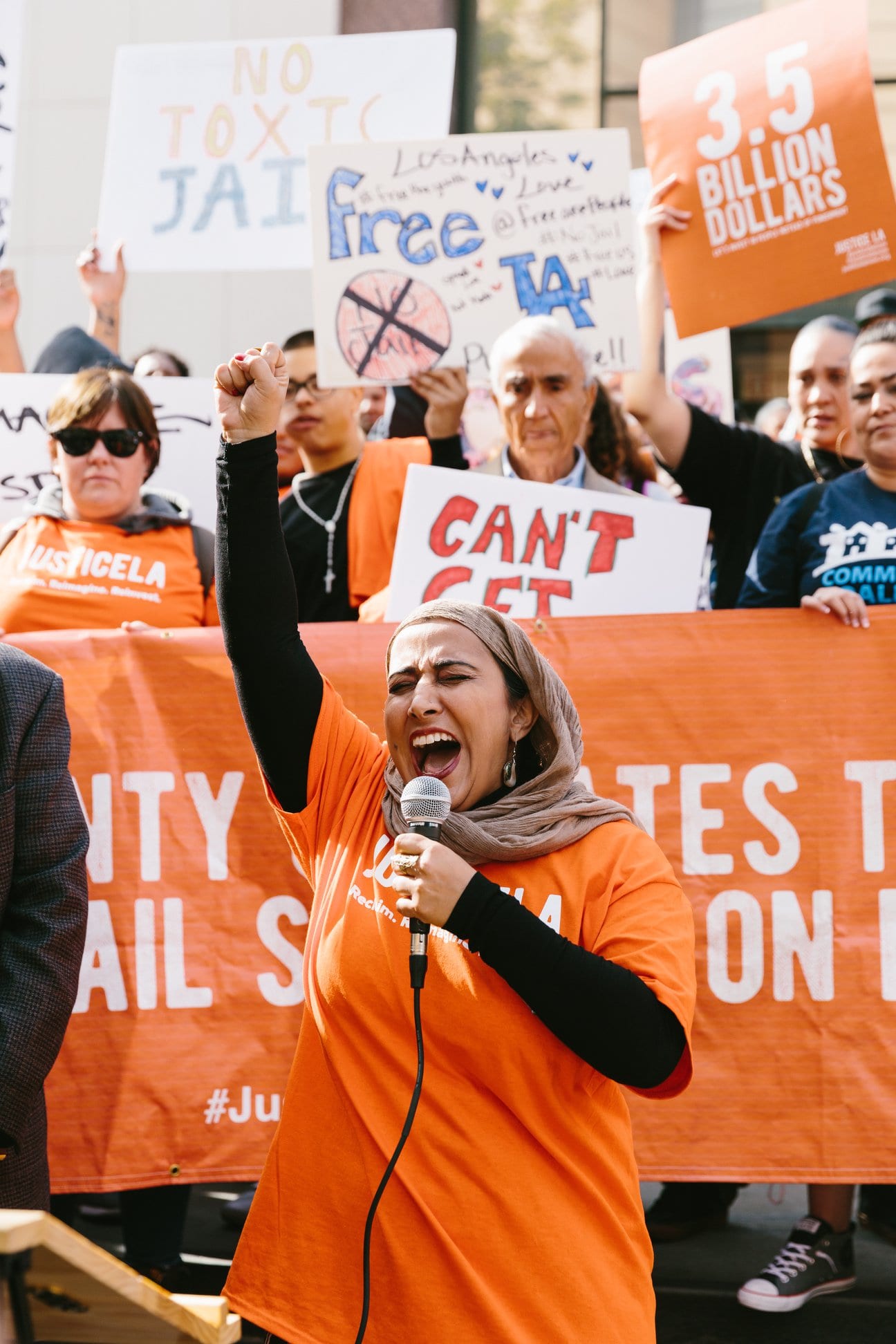 A Leap Forward in L.A.
by Eunisses Hernandez, Los Angeles Campaign Coordinator
March 6, 2019
A Dispatch from the Field
Less than two months ago, the idea that LA County would halt its $3.5 billion dollar jail plan was unthinkable. But, years of organizing by directly impacted communities brought us to this moment.
The $2.5 billion plan to expand the men's jail was halted. 
The $215 million proposal to convert the Mira Loma detention facility into a women's jail was defeated. 
While we are excited, this victory is not without serious concerns, including a dangerous plan to build a massive "mental health treatment facility" with over 3,800 beds that JLUSA and partners oppose. We believe the County should build services in all 5 districts, not a 3,800-bed facility in the middle of Los Angeles. Community-based mental health treatment centers are something that every county must strive toward. Los Angeles now has an opportunity to show every county and city in the United States that healing justice is possible.
I am so proud of the work JusticeLA and our partners have accomplished and I'm looking forward to the fight ahead. I encourage each and every one of you to stay up-to-date with our campaign!
– Eunisses Hernandez, Los Angeles Campaign Coordinator