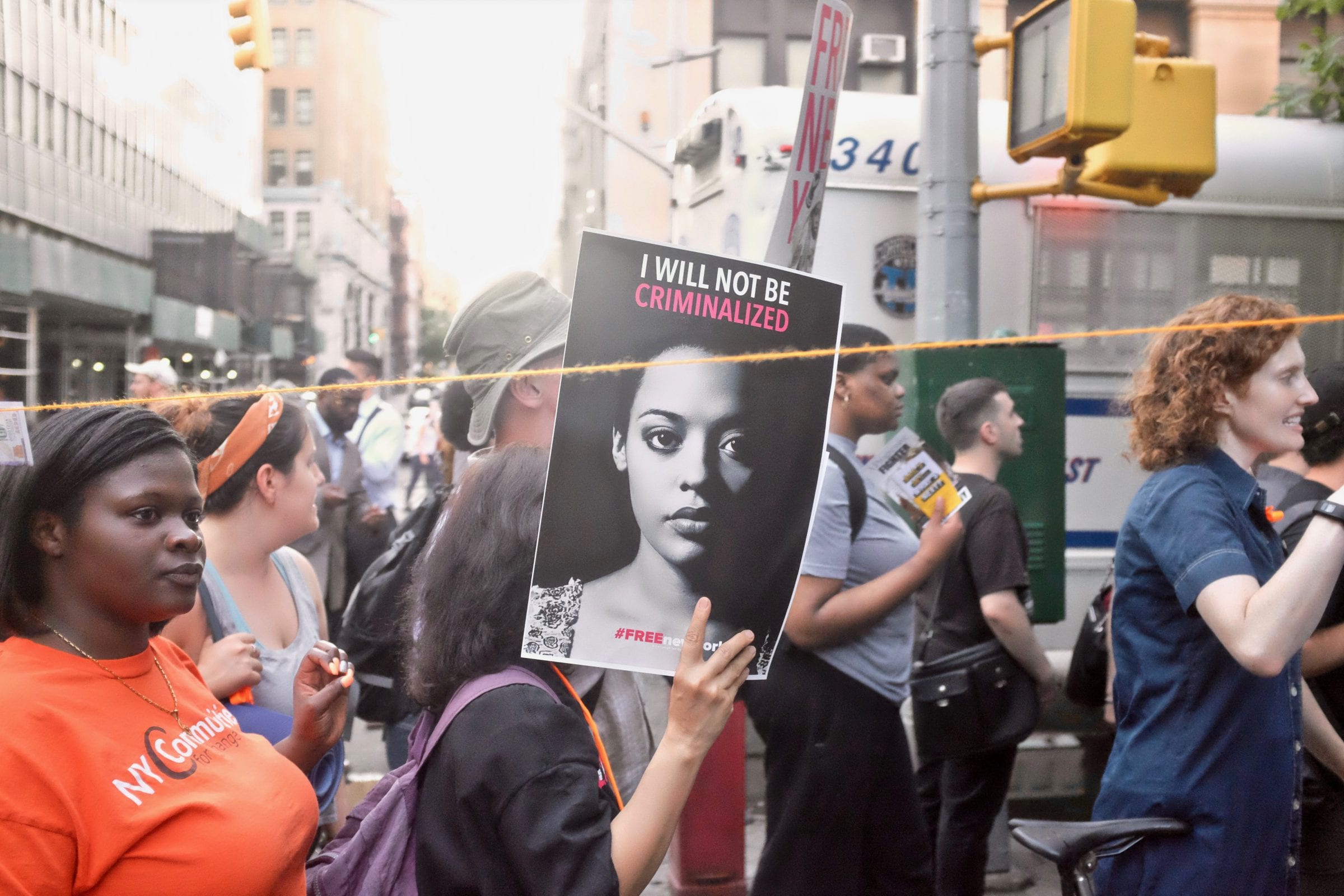 Until We Are All Free…
by DeAnna Hoskins
April 4, 2019
This week, after years of unwavering and uncompromising advocacy, directly impacted communities won three historic victories in New York State.
On issues of Bail, Discovery, and Speedy Trial— we proved that change is possible and achievable.
But the fight to #FREEnewyork is not over.
I can't even begin to estimate the number of miles we've traveled.
Week after week, month after month, New Yorkers from every corner of this state have given their time, their energy, and their stories to the #FREEnewyorkcampaign.
We have recounted years spent in jail — simply awaiting a trial. We have described the coerced plea deals that were taken because of lack of available evidence. We detailed the many thousands of dollars held over the heads of New Yorkers, forcing long stays in unsafe and inhumane facilities because bail was more money than a savings account balance. We transformed the conversation and pushed our elected representatives to make urgent changes that will start to address the harms perpetuated on our communities. Together, the three bills passed this week will:
Eliminate money bail for most misdemeanor and non-violent felony charges.
Require prosecutors to turn over all evidence 15 days after first appearance and prior to any plea deal.
Address some of the loopholes that violate our constitutional right to a speedy trial.
But we're not done, because these reforms did not fully end money bail or ensure due process for all people. Read my statement on how we move forward:
"JustLeadershipUSA is tremendously proud of the directly impacted organizers and leaders that over the past three years, have changed the landscape in Albany and across New York State to make pretrial overhaul possible.
With the passage of discovery and speedy trial reform, New York has finally instituted meaningful checks on the power of prosecutors to indefinitely delay a case, withhold evidence and coerce plea deals.
However, the fight to end money bail and protect the constitutional and human rights of all New Yorkers must continue. As we move forward, we will center the idea that equal justice must not be charge-based —but guaranteed to all people, protecting the presumption of innocence for everyone, including those accused of felonies.
JLUSA led the launch of the #FREEnewyork campaign motivated by theclosure of Rikers Islandand with the desire to reverse the jail crisis across the state — we will not stop until we achieve the outcomes our communities need.
With our partners, we will continue to challenge structural racism and resulting harm from lack of community investments to abuse of power by police, prosecutors, and courts."
We extend our deepest thanks to all of our partners and supportersfor your dedication and tireless pursuit of pretrial justice. We honor your efforts by recognizing what we have achieved so far — and vowing to continue to fight until we are all free.
Please donate or sign upto find out how you can help #FREEnewyork.
ONWARD! 
DeAnna Hoskins, President/CEO of JustLeadershipUSA